A new ferry has been introduced on the Denmark route, departing from Masthuggskajen in Gothenburg. The latest addition, Stena Vinga, will together with Stena Danica and Stena Jutlandica operate on the Stena Line route between Gothenburg and Frederikshavn. Stena Vinga replaces Stena Gothica, which previously departed from the Stena terminal at Majnabbehamnen.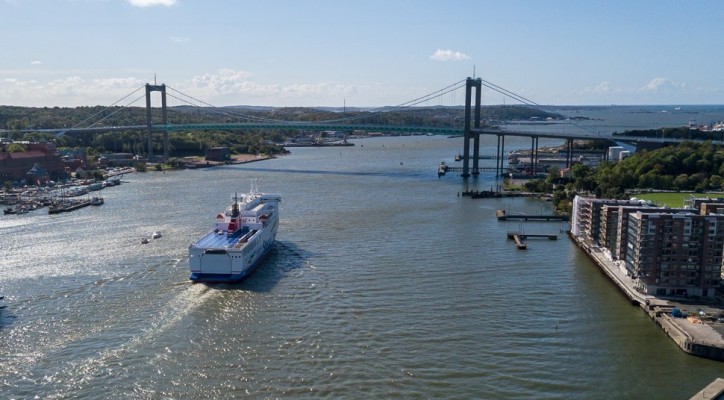 Stena Line ferries have been a familiar sight in Gothenburg for decades, and the people of the city are about to see even more of them. On Sunday, yet another vessel was introduced on the Gothenburg-Frederikshavn route.
The newcomer, Stena Vinga, replaces Stena Gothica, which previously operated on the same route although from Majnabbehamnen. The three ferries now sailing between Masthuggskajen and Frederikshavn are Stena Danica, Stena Jutlandica and Stena Vinga.
Part of the growth strategy
In addition to carrying trucks and trailers, as was the case with Stena Gothica, Stena Vinga will also carry cars and passengers. With its increased capacity, Stena Vinga will become an integral part of the Stena Line growth strategy for traffic between Sweden and Denmark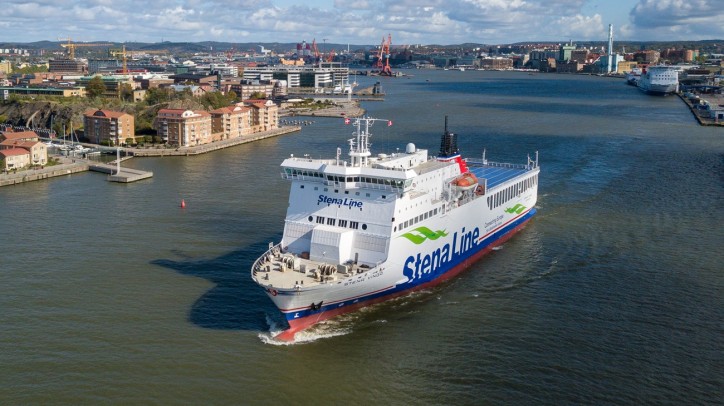 "We have acquired a more modern product that is better adapted to meeting the needs of both freight customers and passengers. By also opening up Stena Vinga to cars and passengers, we can increase capacity and offer further departure options for our passengers. As part of the process, we will bring together all our Denmark traffic at Masthuggskajen, resulting in improved accessibility and enhanced customer service," said Tony Michaelsen, Route Director Denmark at Stena Line.
Stena Gothica will be redeployed to the Baltic Sea and the Travemünde-Liepaja route between Germany and Latvia, where she will operate alongside her sister ship M/V Urd.
Fact file: Stena Vinga
Built: 2005
Length: 130 metres
Beam: 23 metres
Draught: 5.6 metres
Capacity: 200 vehicles, 400 passengers, 1,538 linear metres
Source: Port of Gothenburg