Friday (Oct 12), Halifax Shipyard celebrated the handover of Her Majesty's Canadian Ship (HMCS) Fredericton to the Royal Canadian Navy following the completion of an extensive docking work period.
The docking work period included routine maintenance and upgrades to ensure the longevity of HMCS Fredericton, a Halifax-class frigate.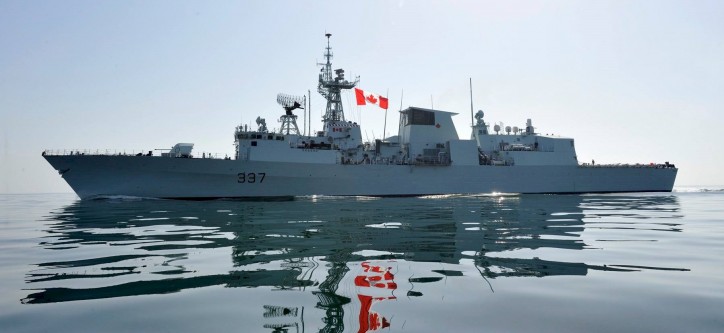 More than 400 of Halifax Shipyard's 1,900 employees worked on HMCS Fredericton's docking work period, including shipbuilders who are members of Unifor Local 1. Over 45 Nova Scotia-based suppliers worked with Halifax Shipyard on the Fredericton docking work period, including Maritime Pressure Works, MacKinnon & Olding, CMS Steel Pro, Fleetway, and Gil-Son Construction, among others.
"Halifax Shipyard and our shipbuilders have performed Halifax-class modernization and maintenance work for almost 10 years with a cost and schedule reputation to be proud of. Congratulations to our shipbuilders on the successful docking work period for HMCS Fredericton and continuing our legacy of maintaining ships for Canada," said Kevin McCoy, President, Irving Shipbuilding.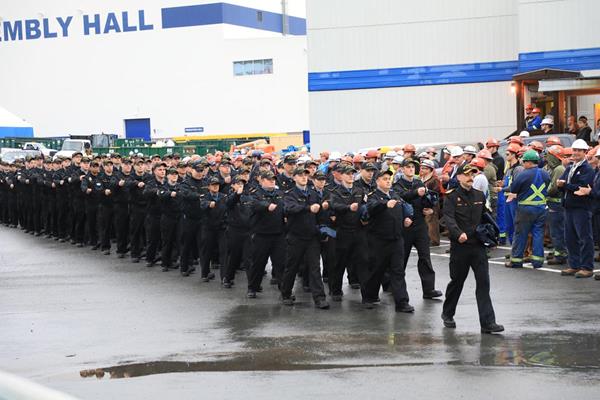 Since 2010, all seven of the Navy's east coast Halifax-class frigates – Halifax, Fredericton, Montreal, Charlottetown, St. John's, Ville de Quebec, and Toronto – have been consecutively modernized and maintained at Halifax Shipyard.
Halifax Shipyard is continuing its legacy as the Halifax-class In-Service Support Centre of Excellence, with HMCS Montreal arriving in August 2018 for a docking work period.
Source: Irving Shipbuilding