On October 14 2018, Dutch flag Heavy Transport Vessel BigLift Barentsz arrived in Rotterdam from China by way of the Northern Sea Route.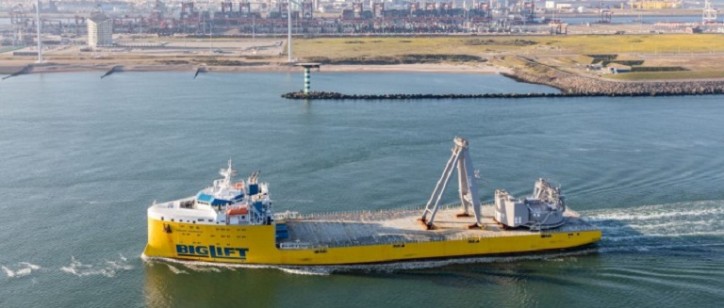 The vessel is specially designed and built for polar waters. The route, when open, considerably reduces the distance between China and Europe compared to sailing round Asia and through the Suez Canal.
BigLift Barentsz carried parts of the new 5,000 t crane for Allseas' Pioneering Spirit. The parts had been loaded at the Huisman terminal at Zhangzhou, China, and were now discharged onto barges by Bonn & Mees' floating cranes.
The cargo will be stored until Pioneering Spirit returns to Rotterdam.
Source: BigLift