Monaco-based LNG shipper GasLog said it has launched a newbuild vessel at the South Korean Samsung Heavy Industries shipyard.
The vessel named GasLog Warsaw is capable of transporting 180,000 cubic meters of the chilled fuel.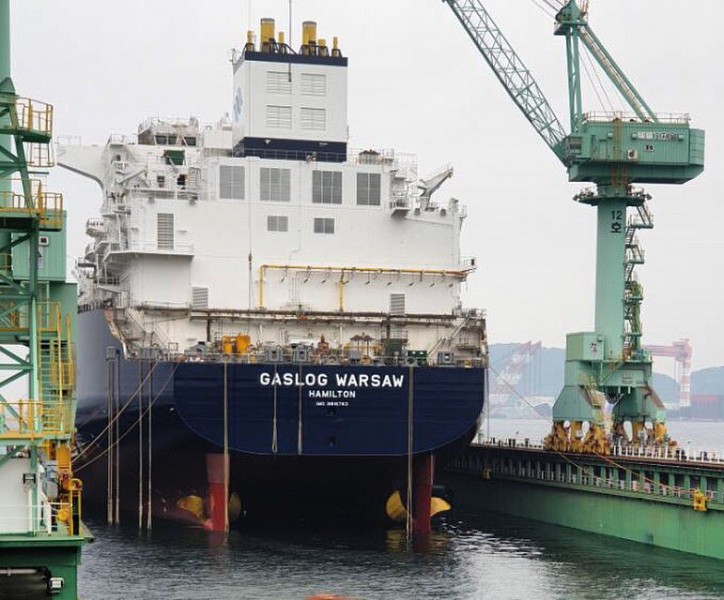 The vessel is scheduled for delivery in 2019, data on the shipper's website shows.
GasLog's owned fleet consists of 32 vessels, with 25 liquefied natural gas carriers on the water and seven LNG carriers on order. This includes 13 LNG carriers in operation that are owned by its New York-listed unit GasLog Partners.
Last week, GasLog Partners agreed to buy 100 percent of the shares in the entity that owns and charters the LNG carrier Methane Becki Anne from GasLog for $207.4 million.
The 170,000-cbm vessel is currently on a multi-year time charter with a subsidiary of Shell through March 2024 and Shell has a unilateral option to extend the term of the time charter for a period of either three or five years.
Related news: GasLog Partners LP announces Acquisition of the Methane Becki Anne
Source: LNGWorldNews