A passenger ferry Excellent (see also CruiseMapper) collided with a loading crane in bad weather in Barcelona's port on Wednesday morning causing a fire.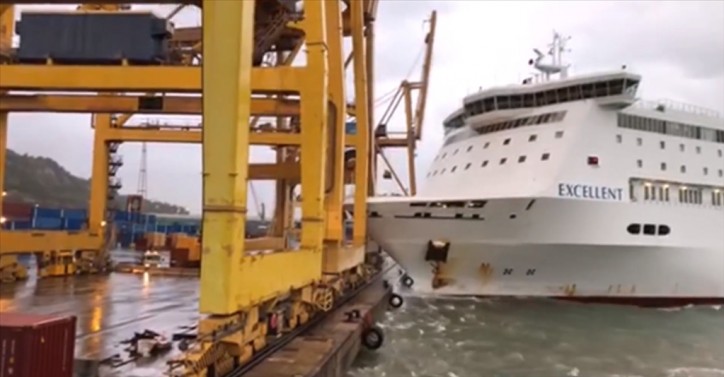 The port authorities said that there were no injuries reported and that the fire has been controlled.
As a result of the collision, the crane crashed to the ground and over a ship docked close to the collision site. Four containers fell from the vessel causing the flames, which were extinguished by foam.
Based on a video footage released on Youtube, the ship has been assisted by 2 tugboats and towed away from the incident site.
Another Facebook video shows the moment of the collision (watch here)