Philly Shipyard, Inc. (PSI), the sole operating subsidiary of Philly Shipyard ASA (Oslo: PHLY), yesterday delivered the first of two 3,600 TEU Aloha Class containerships that PSI is building for Matson Navigation Company, Inc. (Matson)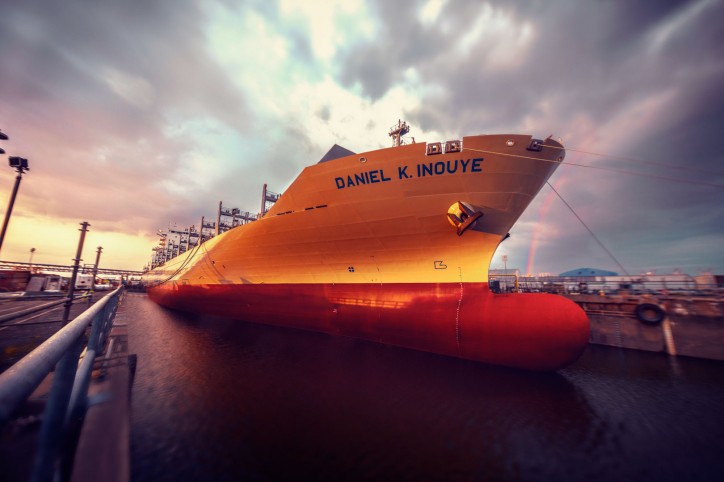 The vessel, named Daniel K. Inouye, is the 29th vessel built at Philly Shipyard in the company's 20 year history and is the largest containership ever built in the United States. Measuring 850 feet long, it is built with dual fuel engines that can be adapted to use liquefied natural gas (LNG) and is designed to operate at speeds in excess of 23 knots.
"It is an honor to deliver this vessel today to our returning customer Matson, and leave our mark on the industry with the largest containership built in the U.S." remarked Steinar Nerbovik, Philly Shipyard's President and CEO. "We are grateful for Matson's confidence in our talented men and women who brought the vessel to life, and are proud to satisfy the needs of our customer with another quality vessel."
Currently, the shipyard is in the process of constructing the second 3,600 TEU Aloha Class containership for Matson with a planned delivery in Q1 2019.
Related news: Matson Christens First Aloha Class Vessel 'Daniel K. Inouye' at Philly Shipyard
Source: Philly Shipyard