Frontline Ltd. (Frontline) (NYSE: FRO) yesterday announced that it has ordered exhaust gas cleaning systems (EGCS) for a further 12 vessels from Feen Marine Scrubbers Inc. (FMSI). This follows the Company's previously announced commitment to order six EGCS with additional fixed price options from FMSI and its acquisition of a 20% ownership interest in FMSI in June 2018. In total, Frontline has thus far committed to install 20 EGCS, including two EGCS being installed on the newbuilding VLCCs Front Discovery and Front Defender.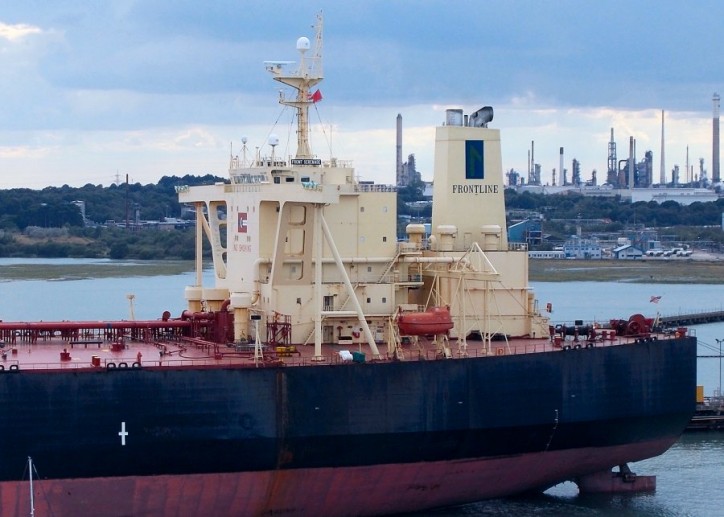 In addition, Frontline announces that it has extended the terms of its senior unsecured revolving credit facility of up to $275.0 million with an affiliate of Hemen Holding Ltd. by 12 months to November 2020.
Robert Hvide Macleod, CEO of Frontline Management said: "Backed by the ongoing commitment and support from Frontline's largest shareholder, we have taken significant steps to modernize our fleet, decreasing the average age of our owned vessels to 4.7 years.  Following the committed installations, over 40% of our owned fleet will be equipped with scrubbers. Notably, the majority of these installations will be performed prior to 2020, when new sulphur emissions compliance requirements go into effect.  Further installations will be considered, and we are uniquely positioned to access scrubber capacity from Feen Marine. We believe our actions will position the Company to generate significant earnings for our shareholders."
Lastly, Frontline announces that 180,000 share options have been awarded to employees in accordance with the terms of the Company's Share Option Scheme. The share options will expire in July 2021 and will vest in July 2019. The exercise price is USD 7.40. The exercise price will be adjusted for any distribution of dividends made before the relevant options are exercised. Out of the total number of share options 10,000 have been awarded to the primary insider Tom Pryor (CAO) according to the above and following this he has 10,000 share options and no shares in the Company.
Source: Frontline