NWSA welcomed Evergreen's Thalassa Axia to Pierce County Terminal on Nov. 1, 2018.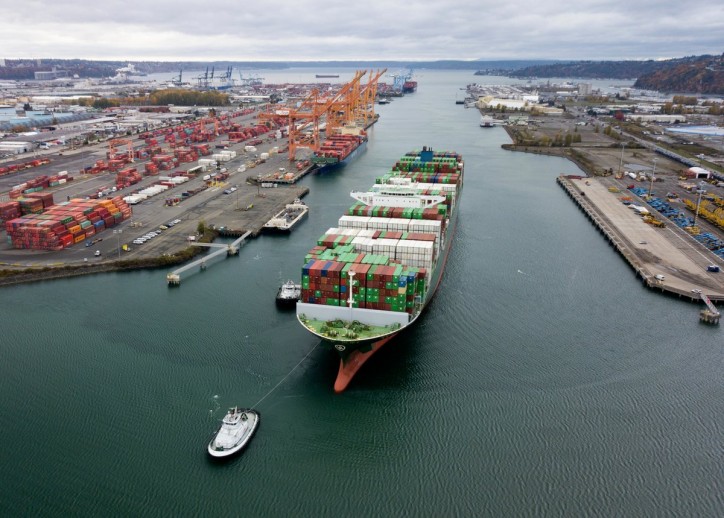 At 13,800 twenty-foot-equivalent units, it's the largest vessel ever to call the Port of Tacoma.
The arrival of Thalassa Axia is a part of Evergreen's plan to upsize four of the six vessels on the TPS service, at least through the end of the year. These larger ships will provide additional capacity for import and export customers during peak shipping season before the holidays.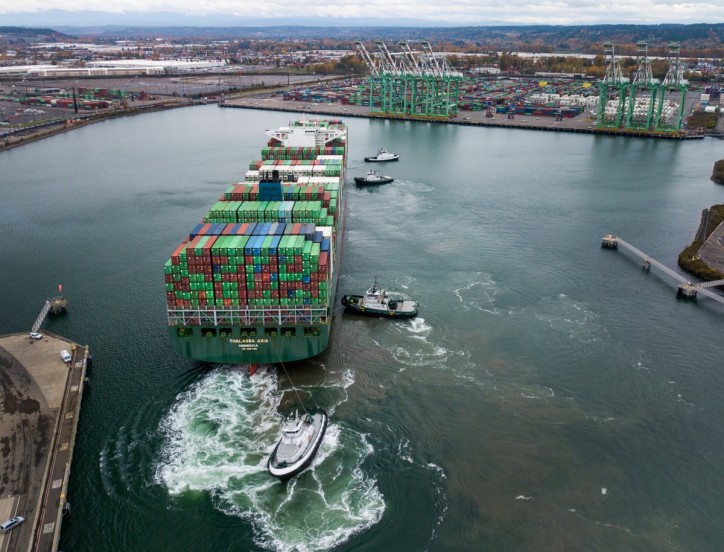 The 1,200-foot-long vessel leaves for Asia early Saturday morning.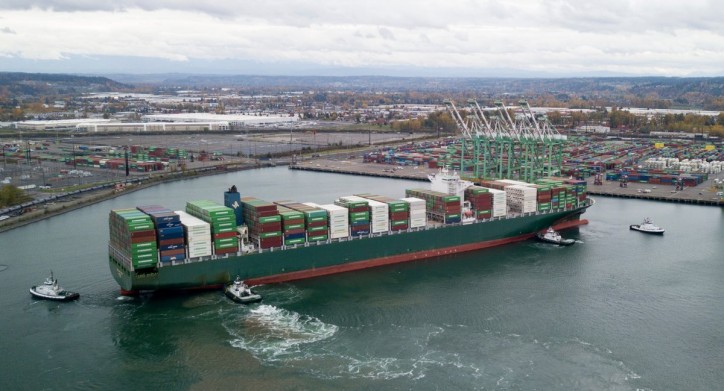 Source: NWSA