If you want to see your eCommerce business thrive, you simply need to study Amazon…yes, the one that is most preferred by the world for ordering things online. This e-retailer has fine-tuned its ordering and delivery to such an extent that it can make same-day delivery of many products.
What sets Amazon apart from the rest is its effort to attract both buyers and sellers by improving its eCommerce experience in many ways. It has introduced Echo devices where you can add orders to your shopping carts just by verbally ordering them. Its new digital Dash Buttons make it convenient for customers to order many standard household items through a single click.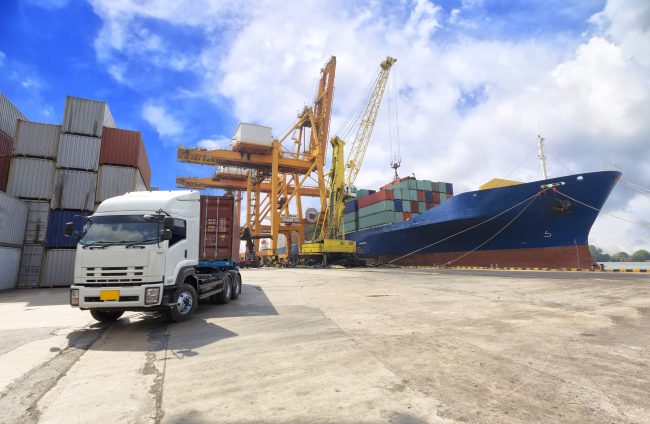 If customers feel happy ordering on Amazon due to its customer-friendly approach, will they be interested in your eCommerce site where they have to spend a substantial amount of time in ordering. The answer is an obvious no. Amazon continues to raise the bar to provide an unmatched eCommerce experience, it is up to you to catch up.
It is not only your eCommerce business that has come under increased pressure to perform or perish but businesses across many industries that have had to reinvent themselves by offering multiple shipping and delivery options. Some have even gone to the extent of bringing the customers' entire order to their cars and pack them into their trunks, the moment they reach the store.  
How is all this made possible? This continual eCommerce innovation is due to the introduction of powerful, yet affordable, software. This can certainly help your company to thrive. And, with the increasing customers' expectations, the right software is no longer an option that you may or may not exercise, but a mandatory requirement for the very survival of your business. 
How can logistics software enhance your eCommerce business?
If you want your business to thrive, the time is now, and the thing to go in for is logistics software. The pre-eCommerce days are fast disappearing when typical supply-chain logistics included manual handling on a case-by-case basis. Gone also are the days when you used phones or emails for negotiating with suppliers, warehouses and carriers.
Given the complexities of present-day eCommerce, where your customers may order from any part of the world 24x7 and expect a smooth interaction, it is crucial that you improve their buying experience. And the answer is to automate your logistics process.
However, before you opt for any, you will need to determine the right software platform for your business. We give below ten ways in which your business can benefit by using the right software platform. Of these, five are customer-centered benefits of logistics software and the rest are business-centered benefits of logistics software.  
Customer-centered benefits of logistics software
Of course, anyone ordering online will undoubtedly consider the cost of the item and the time it takes to be delivered. Almost 80 percent of online shoppers do that when making a purchase decision. What clinches the deal is the delivery options that you offer since it dramatically affects your conversion rates.
Logistics software comes to your rescue. It not only automates the shipping and delivery experience for shoppers but also helps them make informed choices, when they decide to buy. This entails your going in for logistics automation, leveraged by a transportation management system. It provides:   
Varied shipping options.
Clearly stated shipping policies.
Disclosure of shipping cost at point of sale.
Tracking package in real time.
Timely updates of delivery status.
Business-centered benefits of logistics software
Thanks to the logistics software, you not only improve your customers' buying experience but also boost your conversion rates. However, logistics software provides many benefits for your business too. For one, it cuts down the workforce needed to support your logistics infrastructure. Let's see what other business benefits you get using the right software that increases your capabilities of automation, analysis, and reporting:
Provides seamless integration of your business with the content management system.
Facilitates analysis of order, inventory and customer relationship.
Identifies ways to reduce cost.
Provide customer-based profitability insights.
Evaluates shipping data and carrier performance.  
Conclusion
If you have missed switching to logistics software, you have missed the bus for seeing your eCommerce business thrive. The logistics software, integrated with the transportation management system, will not only promote your business but also help reduce the manpower required for manual logistics.