The hull of the Color Hybrid, Color Line's next flag-ship (see also CruiseMapper) that will be servicing Sandefjord-Strömstad, has arrived Ulstein Verft for completion.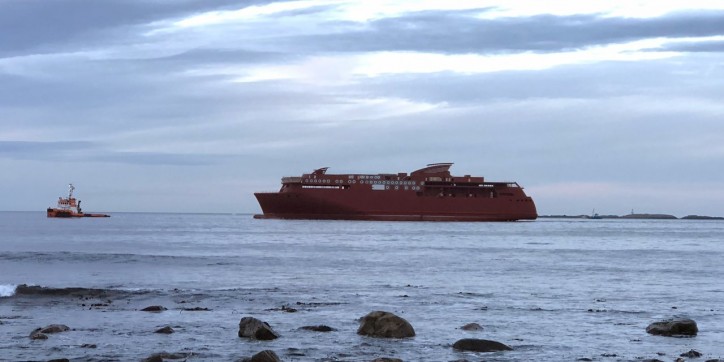 The ship is contracted by Color Line at Ulstein Verft and is scheduled for delivery Q2 2019.
The ship presents an increased capacity on the line between Norway and Sweden. The 'Color Hybrid' is the world's largest plug-in hybrid ship, measuring 160 metres in length, and with a capacity of 2,000 passengers and about 500 cars.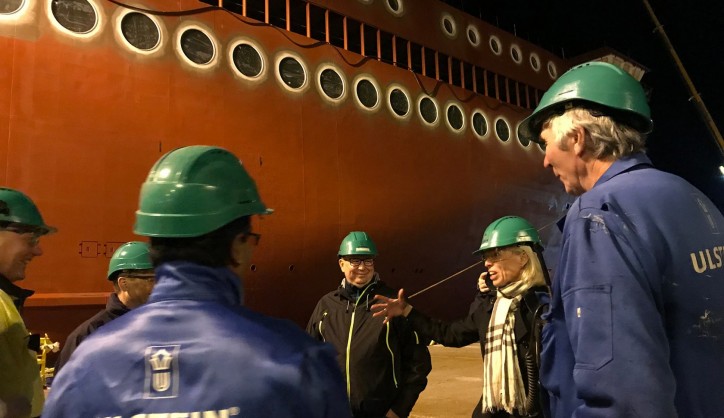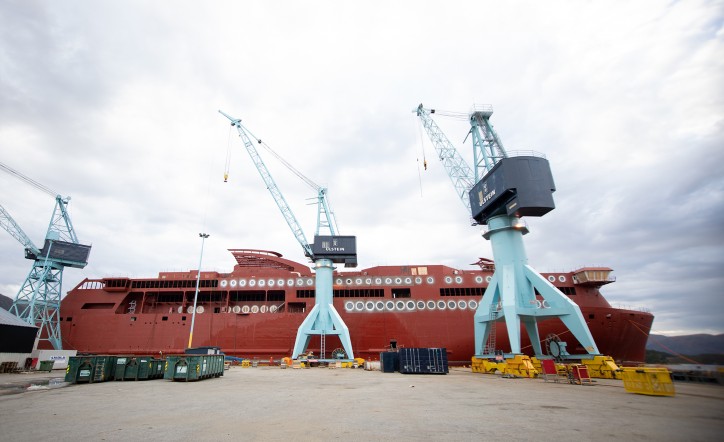 Source: Ulstein