In the first nine months of this year, transhipment volumes of grain at the Port of Riga have reached a new record. The volume of grain transhipped at the terminals has exceeded 1.1 million tons, which is 30% more than last year.
Grain is conquering increasingly better positions in the transit sector, and port enterprises are quickly adapting to these market conditions. In recent years, the infrastructure for transhipment and storage of agricultural products at the Port of Riga has been developing rapidly. New warehouses are being built at terminals, companies are continuing to expand and new players are entering the segment.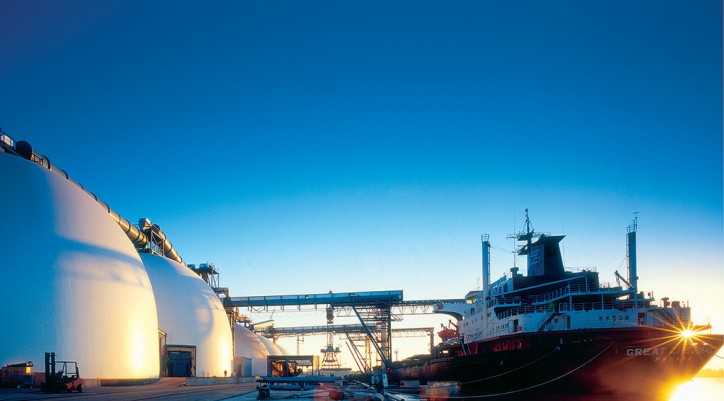 Edvins Kozlovskis (Edvīns Kozlovskis), representative of Port Milgravis Ltd., says: "Port Milgravis Ltd. started to engage in the grain cargo segment 3 years ago by building two new warehouses. This year, the company already has six warehouses, and each one can store more than 15 thousand tons of grain. We are currently planning construction of three more warehouses." Port Milgravis Ltd. only tranships production of Latvian and Lithuanian farmers. As noted by Kozlovskis: "The quantities of grain that are only provided for transhipment by Latvian and Lithuanian farmers are really surprising."
In total, 12 different terminals of the Freeport of Riga are involved in handling crop products this year. In the field of grain transhipment there is a very positive trend, that different port terminals cooperate with each other, rather than compete. The large PANAMAX-type vessels, with grain cargo capacity of around 60,000 tonnes, are often loaded jointly by several companies to prevent ship downtime and speed up the loading process.
A year ago another major player, Alpha osta Ltd., entered the crop cargo handling segment. This is a story about the ability of the companies of the Port of Riga to adapt quickly to changing market conditions. Since the 1990s, at the Port of Riga, a company could successfully operate in the field of transhipment of mineral fertilizers, but due to the geopolitical situation and political decisions on shifting of Russian cargoes only to Russian ports, mineral fertilizer cargo volumes rapidly decreased and new business niches had to be found. Now the complex of six dome-type warehouses is fully customized for handling grain.
The warehouse complex can store up to 120 thousand tons of grain. It is enough to load even two PANAMAX-type vessels. The ship loading speed is also impressive.
The head of the operational service of Alpha osta Ltd., Vladimirs Kuzmenko, says: "Our grain reloading record is 22 thousand tons per day. At the moment, we are the only grain terminal in the Baltics with such speed and capacity of loading."
A lot of effort has been put in and investments have been made in the full adjustment of the mineral fertilizer terminal for the storage and handling of grain. The huge dome-type warehouses are suitable for storage of grain, equipped with temperature and humidity sensors. The conveyor line system, which has a total length of about 3,000 meters, is also adapted to grain handling. The cargo loading processes are fully automated. About 65% of the grain transhipped by Alpha osta Ltd. originates from Russia, with the remaining part from Latvian and Lithuanian farmers. The main destinations for crop cargoes are North African countries and the Persian Gulf states.
Source: Port of Riga (more info about Port of Riga at CruiseMapper)