Finnlines' passenger-cargo vessel MS Finnfellow (see also CruiseMapper) sustained a technical failure in the Finnish Archipelago – now safely at the port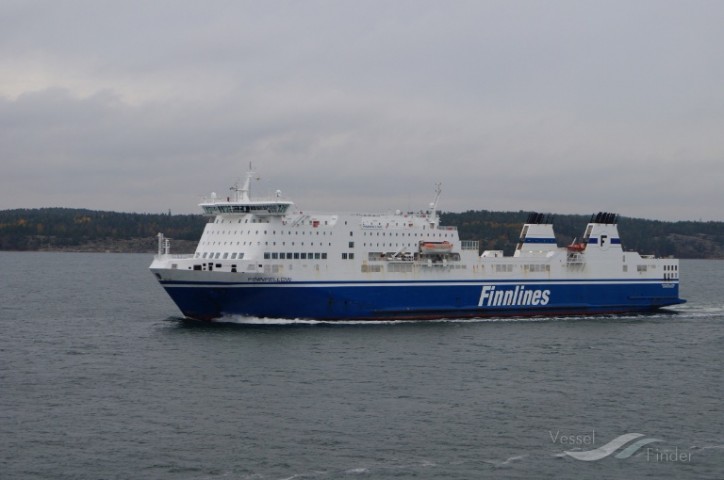 MS Finnfellow had a technical failure which caused limited power distribution at 23:30 Finnish time on Tuesday 13 November 2018. The vessel was safely anchored by the fairway.
The Finnish Border Guard's patrol vessel Tursas arrived to ensure the safety of Finnfellow.
Finnfellow arrived to the port of Naantali on Wednesday at 5:30 by its own engines followed by two tugboats to secure the safe arrival.
The technical failure has now been repaired. The vessel awaits permission from the authorities in order to return to normal scheduled traffic this evening.
A total of 170 persons, of which 136 passengers, were on board. MS Finnfellow was heading from Naantali via Långnäs to Kapellskär.
Finnlines apologizes for any inconvenience caused to its passengers and customers and thanks for understanding.
MS Finnfellow is a ro-pax (passenger-cargo) vessel, built in 2000. The vessel is 188.3 metres long and has a capacity for 440 passengers and for 2,918 lane metres of rolling cargo.
Source: Finnlines