PaxOcean has won newbuilding contracts for the construction of a 2,300m3 trailing suction hopper dredger (TSHD) and two 3,500m3 split hopper vessels for Netherlands based Royal IHC. The vessels which will be constructed in PaxOcean Graha, Batam Indonesia are expected to be delivered first half of 2020.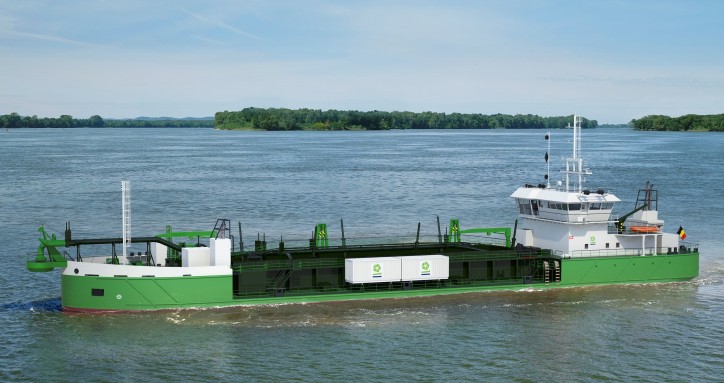 Built to the requirements of the classification society, Bureau Veritas, the compact design of the TSHD features a shallow draught which can be deployed worldwide for projects in shallow water. The two split hopper vessels, based on the IHC standard split trail 3,500 design, are very practical in use in combination with backhoe, hopper and cutter suction dredgers.
This new contract represents a milestone in strengthening the confidence of Dutch companies in PaxOcean's ability to deliver quality and cost-effective solutions.
Source: PaxOcean