When I think about Brazil, the first thing that comes to mind is football. Samba football, light-footedness and eye-catching technique, in the familiar bright yellow uniforms. But also the world-famous carnival celebrations, beautiful women, Copacabana Beach, the image of Jesus Christ, bustling cities and of course the Amazon.
And so much more…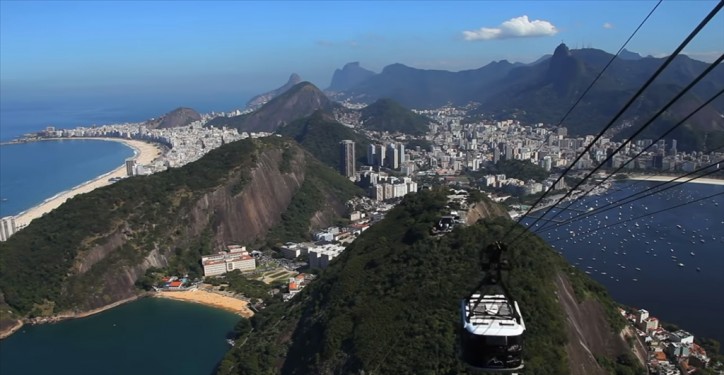 First of all, Brazil is the largest country in South America!
In this mini-guide I tell you more about the costs, the most beautiful places and I give you useful tips before you start the adventure. Are you going backpacking in Brazil? Then read on and use my suggestions as a tool for planning your trip.
Backpacking in Brazil - the costs
Let me be clear: Brazil is one of the more expensive countries of South America to backpack. Places such as Bolivia, Peru and Ecuador, but also Colombia are cheaper. Argentina and Chile, for example, are comparable. And one thing, don't forget the insurance factor as it protects you from all possible risks. If you have no idea about travel insurance, just open https://www.bestadvisor.com/travel-insurance.
Finally, I answer the question: what does Brazil cost per day?
Accommodation
For a bed in a dorm, you can expect a minimum of $8 to $12 per night. If I look at dorms in Rio de Janeiro on some travel sites, the cheapest option is $9 per night. The same applies to São Paulo. If you want a private room in a hostel, at least $24 to $32 is average what you need to think about. Usually you get a double bed with a shared bathroom. In Rio de Janeiro, the rooms are remarkably pricey. However, there are also options for $28 per night. As you can see, private rooms are rather expensive. In that respect, a homestay is a better choice.
Do you need more luxury? Then you can sleep in a hotel. And the great thing is that this does not have to be more expensive than a private room in a hostel. In general, the cheapest 3-star hotel in Rio de Janeiro is $32 per night. And that includes breakfast. In a city like Sao Paulo the prices are comparable.
Eat & Drink
At local eateries you have dishes from about $6. You then get vegetables, meat or fish and for example rice. There are also so-called 'Kilo restaurants' where you can eat relatively cheaply. You pay less than $1.5 per 100 grams, count your profits.
In a restaurant, a local beer costs an average of $2.5 and a can of soda $1.8. If you want to drink a Western brand of beer, count on $4 to $6 per bottle (0.33 liters).
Be smart and do some shopping in the supermarket or at the local markets during your visit. Backpacking is the best solution for traveling at minimum cost. What you need is a lot of information and strict discipline during your tour. Hopefully, this article can inspire you to explore various parts of the world.