Blue Planet Shipping announced earlier this week that the Company has received the "Ship of the Year Award" for the vessel mv Afros at the Lloyd's List Greek Shipping Awards 2018.
The mv Afros is the first bulk carrier worldwide equipped by a Flettner Rotor System for wind assisted propulsion designed and installed by Anemoi Marine Technologies.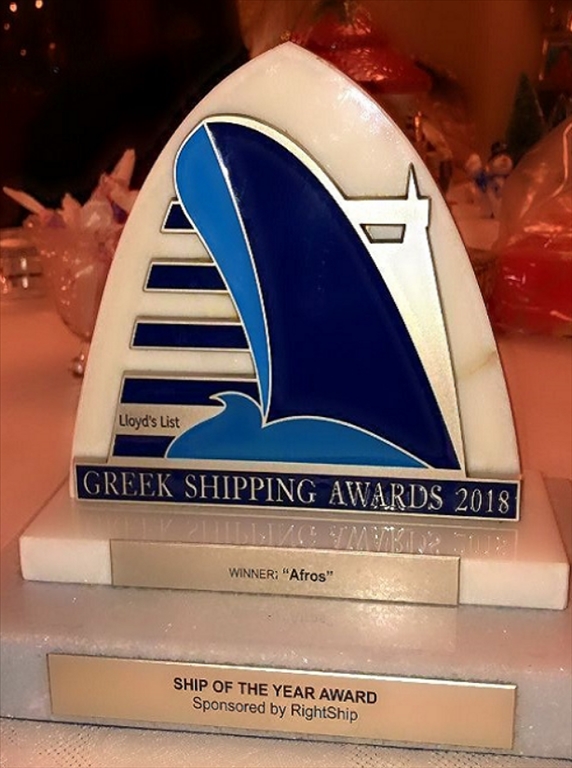 The vessel also has a Ship Energy Efficiency System comprised of variable frequency drives for primary pumps and fans reducing significantly the onboard powering needs. Moreover mv Afros has duplicated ballast water treatment system approved by the United States Coast Guard.
"Blue Planet is committed to protecting the environment and putting our sustainability policies into action. Action means investment and we strongly believe that the future lies in renewable energy. Our whole team both ashore and onboard is very proud and grateful for receiving this prestigious award. We would like to thank all the judges at Lloyd's List Greek Shipping Awards for recognising Blue Planet's devotion to innovation and environmental protection."
Source: Blue Planet Shipping