The ONE Columba made her maiden call at the port of Southampton on Saturday 5th January.
The 14000TEU vessel is first new build from ONE Ocean Network Express to visit the UK and is deployed on THE Alliance FE5 Asia-Europe loop.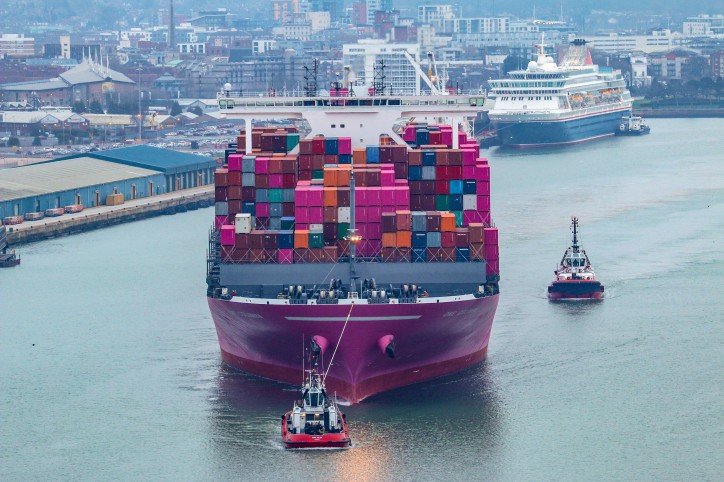 The vessel is ONE's 4th newly built 14,000TEU magenta containership delivered in 2018, after ONE STORK (delivery date on 12th June 2018), ONE MINATO (26th July 2018), and ONE AQUILA (7th September 2018).
Currently, 3 more vessels in ONE's order book are in the construction process and expected delivery is in 2019.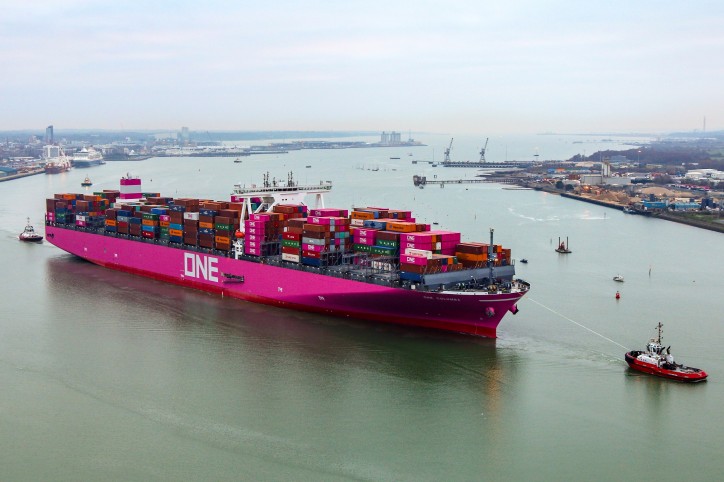 ONE COLUMBA, sister vessel of ONE STORK and ONE AQUILA, employs a hull form that optimises cargo-loading efficiency, achieved by minimising engine-room space. The vessel is also equipped with dual system application in its main engine, capable of adopting either high or low output ranges, allowing operational flexibility and improved fuel-consumption rate, resulting in significant reduction of carbon dioxide emissions.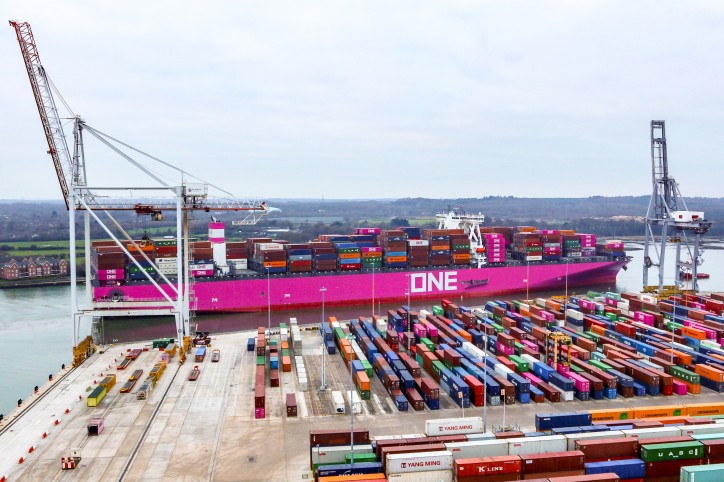 The navigation bridge adopted the Integrated Navigation System (INS) which consolidates functions of vessel systems to save operators workload effectively. Furthermore, a wide window is also newly employed to enable wider view for vessel operators from the wing of vessel's bridge when berthing and unberthing for safety improvement.