Imports climb 5 percent; exports off 3.5 percent
Port of Oakland container volume reached an all-time high in 2018, according to data released today. The Port said it handled the equivalent of 2.55 million 20-foot containers last year. That was up 5.2 percent from 2017 volume. It was the second straight year of record volume in Oakland, the Port said.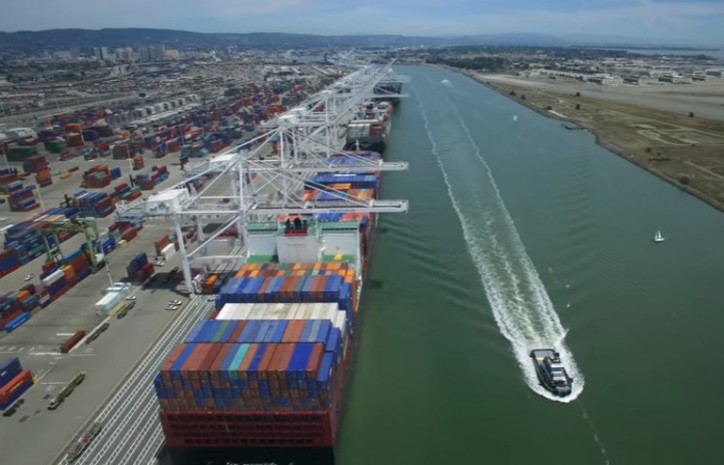 According to Port figures, 2018 import cargo volume increased 5 percent while exports declined 3.5 percent. The volume of empty containers returned to origin destinations for future import loads increased 19.7 percent.
The Port said multiple influences were at work in 2018 shaping cargo flows, including:
A China-U.S. trade dispute that prompted shippers to accelerate import orders ahead of anticipated tariffs;
A strong dollar that made U.S. exports costlier overseas; and
A buildup of empty containers in the U.S. that required re-positioning to Asia because of the import surge.
"Last year was the busiest one ever at the Port for a variety of reasons," said Port of Oakland Maritime Director John Driscoll.  "Our objective now is to build on this performance to grow import and export volume."
For more details about the Port of Oakland's monthly container statistics, please click here.
Source: Port of Oakland