MHI Vestas Offshore Wind has installed the final V164-8.3 MW turbine at Horns Reef 3 offshore wind park, now featuring the most powerful turbines operating in Denmark.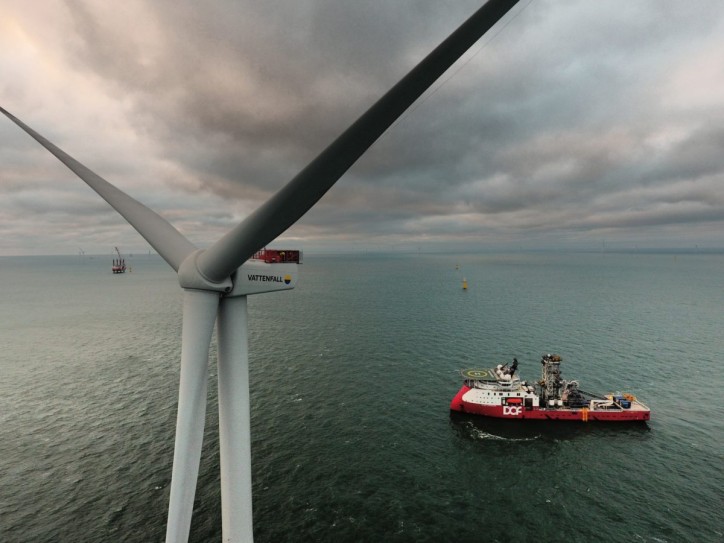 MHI Vestas celebrates the successful installation of the 49th and final turbine for the 406 MW Horns Reef 3 offshore wind project in Denmark. The project, the 4th for MHI Vestas in the country, marks a special milestone as it is the first to feature the V164 platform, advancing the company's experience in Danish waters.
MHI Vestas Chief Operations Officer, Flemming Ougaard, said, "As a company based in Denmark and with a strong industrial footprint here, we're extremely proud to have installed the V164-8.3 MW turbine in Danish waters at Horns Reef 3. The successful installation of all 49 turbines is a testament to our focus on safety and the strong relationships we have with our construction partners."
The safe installation of all 8.3 MW turbines was the result of strong collaboration with partners A2Sea and Fred. Olsen Windcarrier. When Horns Reef 3 is fully commissioned, the offshore wind park, located 20km off the Danish coast, will produce enough clean energy to power 425,000 Danish households.
Source: MHI Vestas