On March 4th 2019, the steel cutting for Teekay Offshore's fourth and final E-Shuttle has officially begun.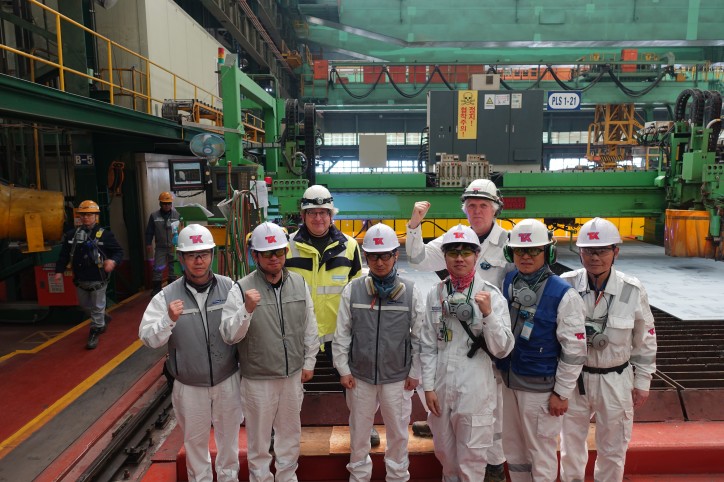 The vessel, which will be named Current Spirit, is now officially in production. Mr. Seatae Kim, Lead HSE Superintendent, had the honor of pushing the button in recognition of his continued efforts to keep the project on track with regard to safe working condition.
The new and innovative shuttle tanker design will significantly reduce emissions and fuel consumption. The 130,000 dwt vessels will operate on both liquefied natural gas (LNG) as the primary fuel, and a mixture of LNG and recovered volatile organic compounds (VOCs) as secondary fuel.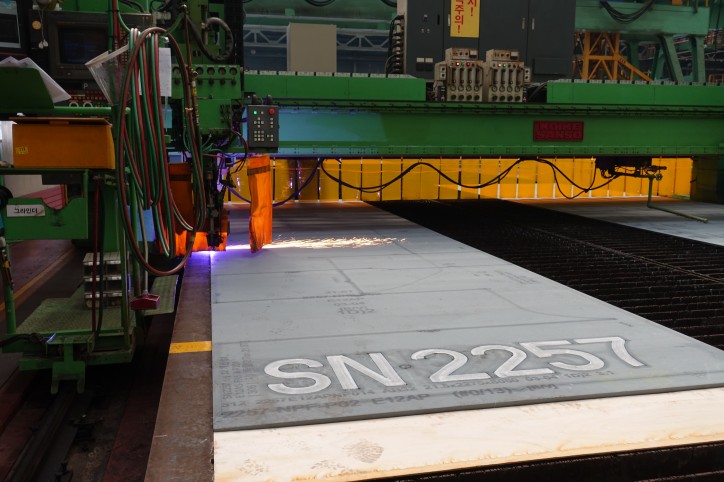 The power distribution system is part of Wärtsilä's Low Loss Hybrid (LLH) system, using batteries to leverage more fuel savings, peak load shaving and added overall system redundancy. In fact, the annual emission reduction potential is estimated at up to 42%, with fuel consumption reduced by up to 22% compared to traditional shuttle tankers.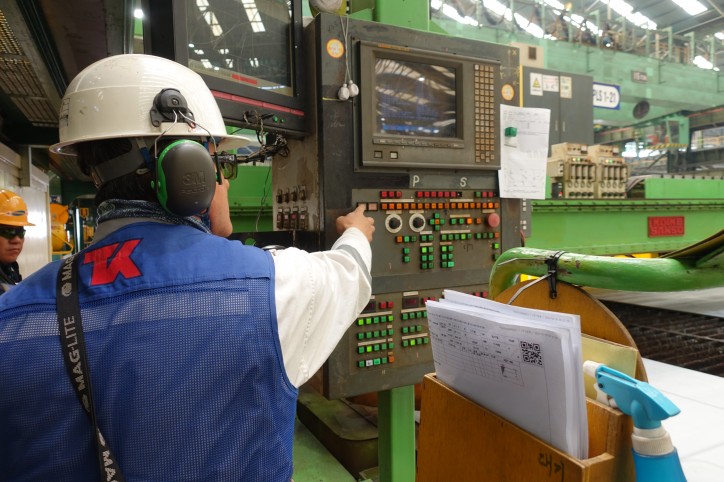 Source: Teekay