A traditional Plaque & Key ceremony was held to mark the maiden call of MSC Bellissima (see also CruiseMapper) as she arrived at the Port of Southampton on Friday 1 March.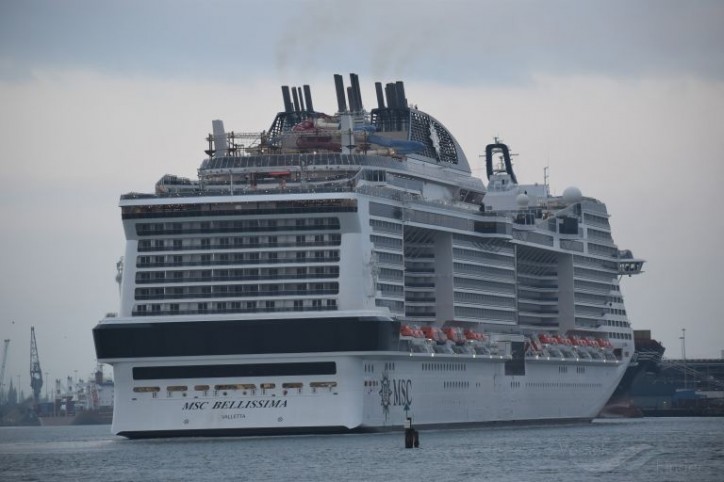 MSC Bellissima is the first cruise ship to make her maiden call at Southampton this year and to mark this celebration, the event was attended by local dignitaries.
The proceedings began with an introduction from MSC Cruises' Cruise Director Marco Cimbaro. The Sheriff of Southampton, Councillor Peter Baille also officially welcomed MSC Bellissima to the city of Southampton during the ceremony.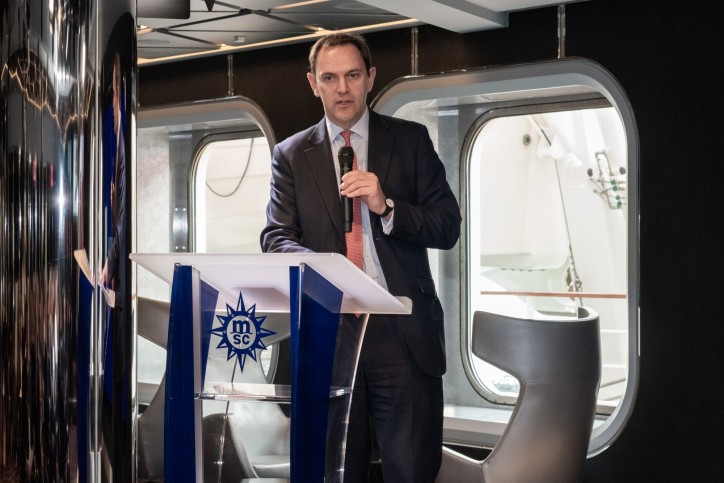 Alastair Welch, ABP Southampton Director then extended a warm welcome to MSC Bellissima on her maiden call to the port and thanked MSC Cruises for choosing the Port of Southampton as the setting for her official launch. Harbour Master Captain Phil Buckley, Commercial Manager for Cruise Rebekah Keeler and Port Duty Manager Gayle Balena were also present to welcome the ship on her maiden call.
The plaque and key ceremony is a tradition for all vessels on their maiden call to the port. It has its roots in the medieval history of Southampton, when visiting ships bringing business to the city were given the keys to the city walls. This is where the term 'plaque & key' originated from during the 1300s.
Alastair Welch, Port Director at ABP Southampton said: "We are delighted to welcome MSCBellissima on her maiden call to Southampton. Cruise is a strong and growing industry and it's an honour to be a part of the traditional plaque and key ceremony for MSC Cruises' latest cruise ship.

"As the Gold sponsor for tomorrow's glittering naming ceremony we are also thrilled that MSC Cruises has chosen the city of Southampton to host this momentous occasion and this strengthens the port's position as Europe's leading cruise turnaround port."

MSC Cruises' Managing Director for UK & Ireland Antonio Paradiso said: 'Southampton is the largest cruise port in the UK and one of the busiest in Europe and we are thrilled to be hosting the MSC Bellissima Naming ceremony in the port. We have been working on the event for the last 15 months and see it as a great opportunity to both thank all of our travel agents, guests and partners who have supported us on our journey so far as well as to generate conversation about cruise and reach new audiences.'
Southampton typically welcomes around 2 million passengers each year. Each visit to the port generates around £2 million for the economy.
Source: ABPorts