Two bulk carriers, 37,700 dwt, SE Nicky, and the 63,400 dwt IOLAS, collided while transiting the Panama Canal.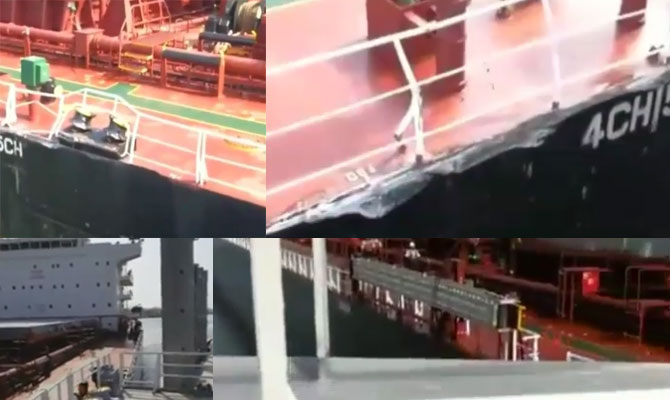 Bulk carrier IOLAS contacted by her portside bulk carrier SE NICKY starboard, in front of Pedro Miguel Lock, Panama Canal. Both ships were transiting Canal in northern direction, to Atlantic.
The vessels sustained slight damages. The collision did not affect ship traffic in the Canal and both vessels continued their transit.
No injuries to crew were reported.