Thursday, 14 March 2019, another Ro-Ro ship was handed over to SIEM at the Flensburger-Schiffbau-Gesellschaft (FSG) and will leave the shipyard on Monday.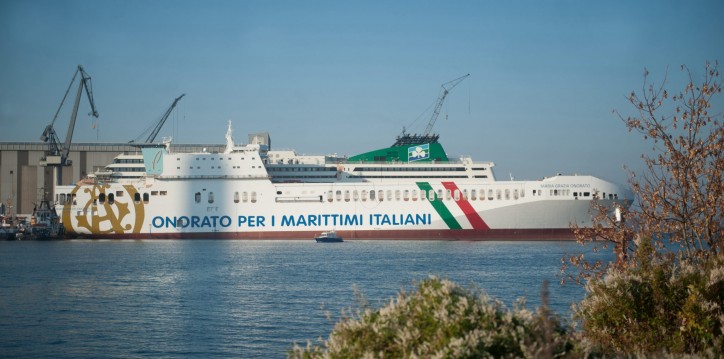 This is the sixth RoRo ship that FSG has delivered to SIEM and is identical in construction to the sister ship ALF POLLAK.
The MARIA GRAZIA ONORATO will be chartered out to Moby Lines Europe and deployed in the Mediterranean area on the routes to and from Sardinia and Sicily. Together with its sister ship "ALF POLLAK", this will be amongst the newest and most modern RoRo ferries in the Mediterranean area, accommodating up to 310 semi-trailers and has a capacity of 4076 lane metres.
The main parameters of the new Ro-Ro ferry:
Length over all: 209,79 m
Breadth moulded: 26,00 m
Deadweight: 11,900 t
Draught: 6,45 m
Gross Tonnage: 32 887
Trailer Lanes: 4076 m
Main engine: 2 x MAN 8L48/60CR
FSG is also currently building another 2 of this series of RoRo`s for SIEM, delivering in 2019 and 2020.
Source: FSG