The world's largest vessel, Pioneering Spirit, received a robotic hull cleaning during a recent port call in Rotterdam.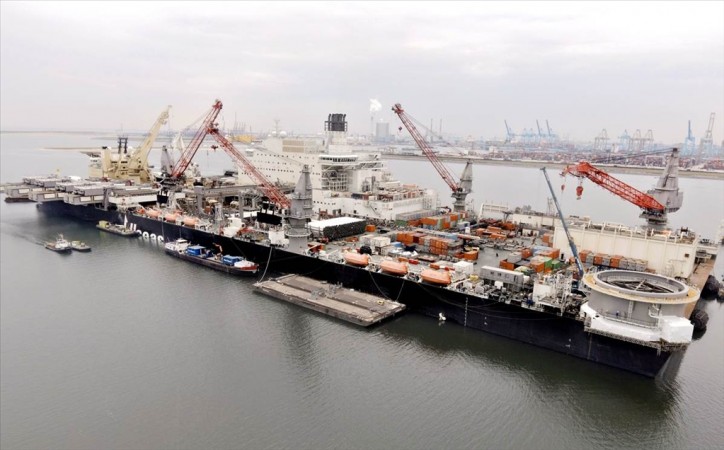 The Allseas owned multipurpose vessel, which is on a temporary break from Nord Stream 2 pipelaying activities, made a stop in Rotterdam to prepare for upcoming topsides lift works at the giant Johan Sverdrup project offshore Norway.
While in port, a robotic Fleet Cleaner vehicle cleaned the 382-meter-long vessel's hull despite stormy weather, cold temperatures and wind force 7 Bft. Although the storm increased turbulence in the water, causing almost zero underwater visibility, the Fleet Cleaner was still able to perform the hull cleaning thanks to an in-house developed navigation and tracking system.
Fleet Cleaner cleaned most of the fouled area of the hull alongside various simultaneous operations such as the removal of the pipelaying stinger and placement of a heavy lifting crane.
Pioneering Spirit continued its voyage after six days in port and will now go to work lifting the 26,000-metric-ton processing platform and then the 18,000-metric-ton living quarters topside for Johan Sverdrup.
Source: Marine Technology