ABP Humber has sold over 40 acres of its existing land in Stallingborough to support the expansion of car manufacturer Kia Motors.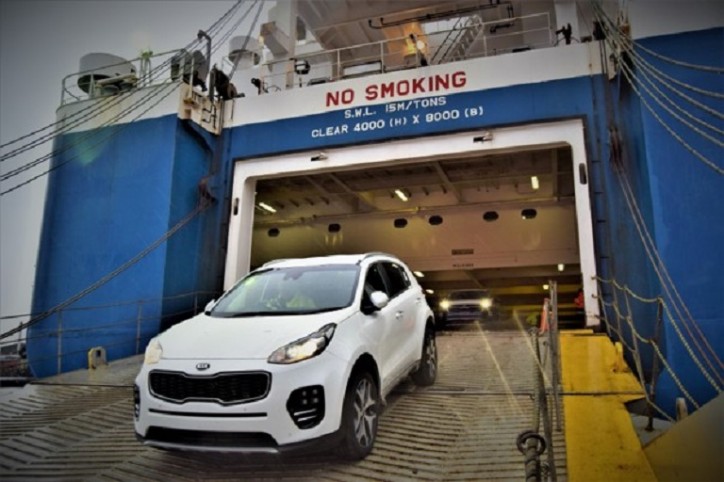 The land, located two miles from the Port of Immingham, will enable Kia to expand their existing car storage facility.
As part of a multi-million-pound investment for Kia, the deal was led by James Fairweather, Head of Industrial & Logistics Investment, at BNP Paribas Real Estate, on behalf of Aberdeen Standard Investments.
Kia has centralised all its UK imports from Korea through the nearby ABP Port of Immingham. Its current storage facility can hold up to 17,000 cars, however the purchase of this new land could allow an extra 8,000 cars to be stored within the secure compound.
ABP Humber Head of Property, David Morriss, said: "We are proud to be able to support the growth of Kia Motors, which is an important employer in our region. It's fantastic to see that such an internationally-acclaimed business is committed to the Humber region for many years to come.

"Here on the Humber we have a substantial land bank of 900 acres in prime locations, with fantastic links to marine and land-based transport infrastructure. We are strategically marketing these areas to offer solutions to customers from all sectors.

"We can provide excellent expansion and development opportunities for a range of different businesses, without any impact on the efficiency or flexibility of our port operations."
Kia has a 190-strong UK dealer network and in 2018 delivered more than 95,000 new cars to British motorists.
Kia sells cars in 172 markets globally and has production facilities in Korea, China, the United States, Slovakia and Mexico with production partnerships in other regions. The UK is Kia's fifth-largest global market.
President and CEO of Kia in the UK, Paul Philpott, said: "This development is central to our growth plans in the UK and will allow us to expand our existing facilities to allow us to continue our commitment to the UK new car market, as well as delivering a seamless port-to-dealership process for our customers."
Source: ABP