In late March, the Teekay's first E-Shuttle, Aurora Spirit was launched from the G3 floating dock at Samsung.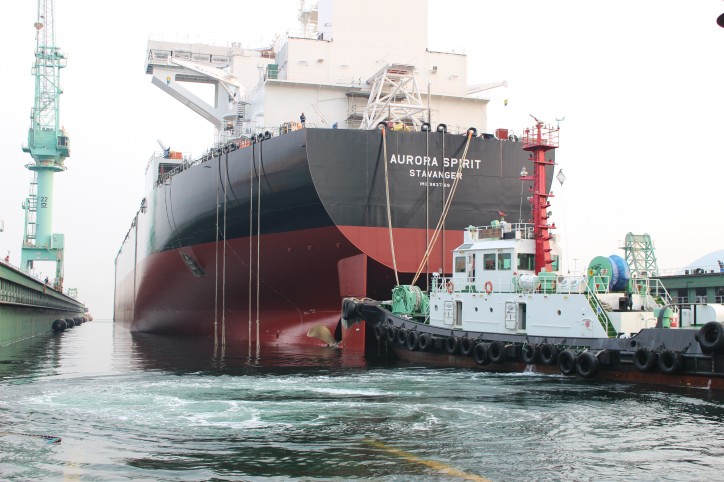 Next steps are to install the LNG tank, various VOC equipment and the BLS module, and then commence sea trials later this year.
"Congratulations to everyone involved in achieving this important milestone on the agreed schedule and without any incidents."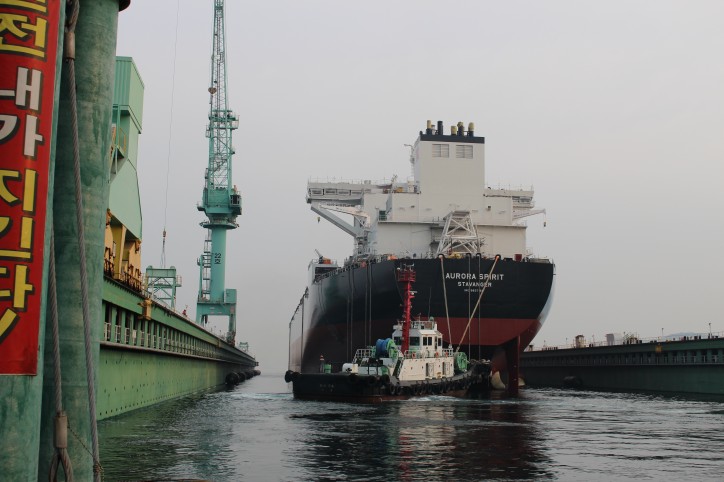 The new and innovative shuttle tanker design will significantly reduce emissions and fuel consumption.
The 130,000 dwt vessels will operate on both liquefied natural gas (LNG) as the primary fuel, and a mixture of LNG and recovered volatile organic compounds (VOCs) as a secondary fuel.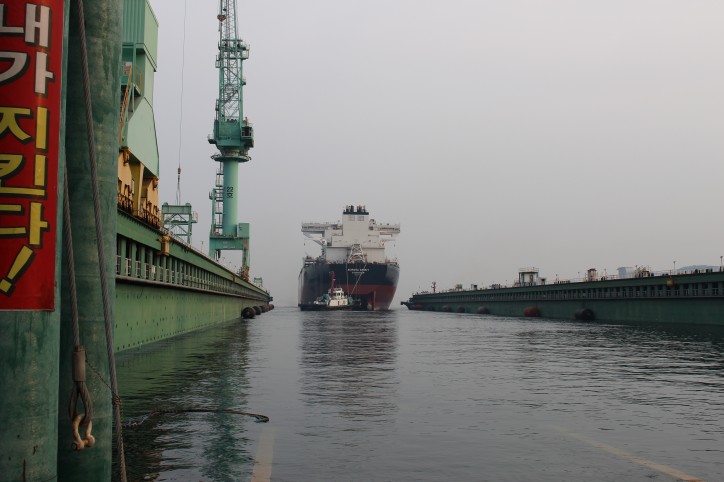 The E-Shuttle has battery packs for flexible power distribution and blackout prevention. It reduces bunkering requirement and CO2 emissions by approx. 50%' instead of 'annual emission reduction potential is estimated at up to 42%, with fuel consumption reduced by up to 22% compared to traditional shuttle tankers.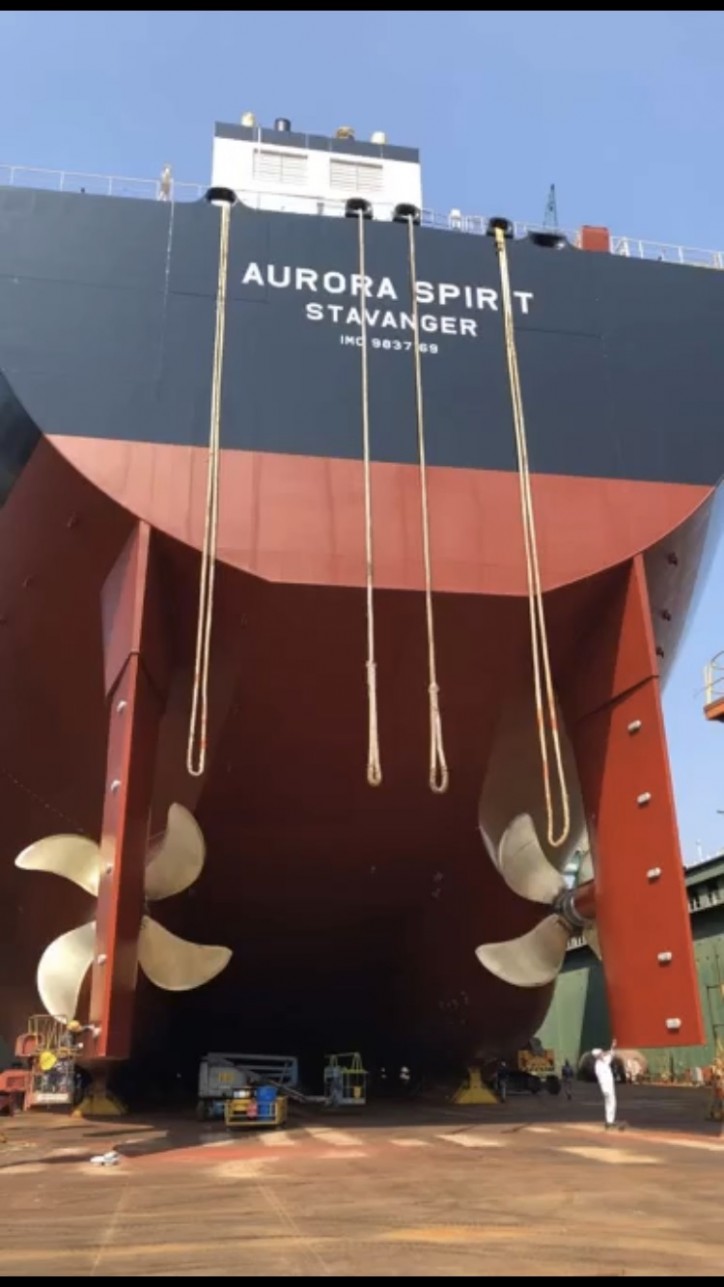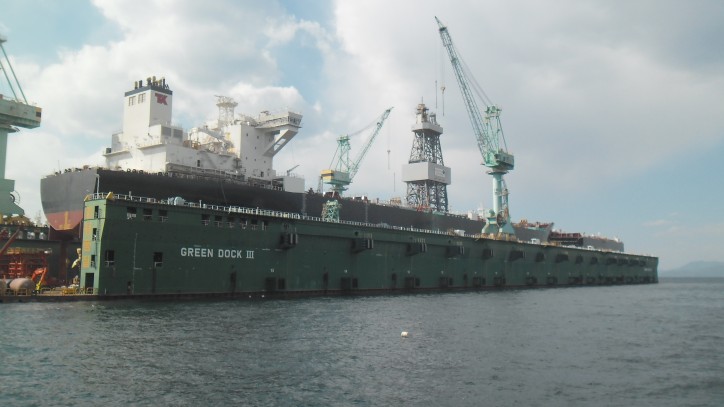 Source: Teekay