Visser Shipping has signed a contract to outfit their three 9.0 MW container ships with the new innovative Scrubber systems from Value Maritime with an option for a fourth scrubber.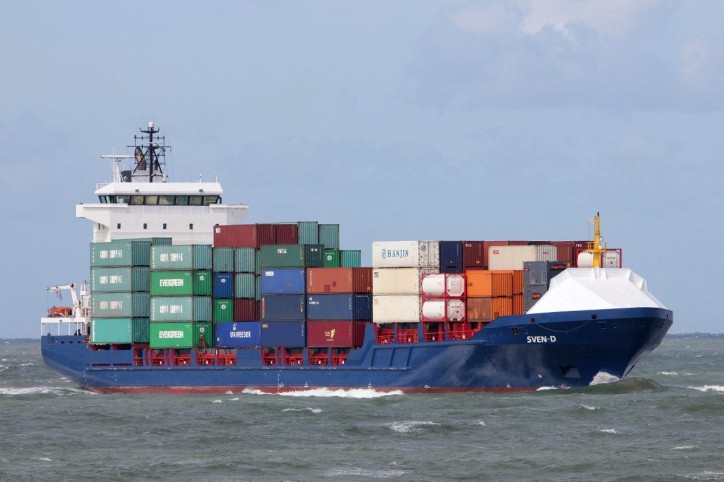 In 1995 Visser Shipping bought their first seagoing vessel, followed by their first container ship in 2002. The fleet provides container transport throughout Northwest Europe. Thanks to inventive entrepreneurship, the shipping company continued to enjoy growth even during the crisis years. The fleet consists of 5 modern container ships.
"Sailing is our passion. Our crew consists of highly driven, experienced and well-trained men and women. Together, we give 100% every day in providing our clients with top quality service. We are able to offer our clients the best possible service thanks to our cost-saving approach."

"We aim for quality in the long term, which is why we make sure that our equipment is in excellent condition at all times."

"The decision to install the new type of scrubbers from Value Maritime fits well into our philosophy. It ensures cost efficiency in the long term for our clients and also helps conserve the environment."

"We have been investigating scrubbers from their beginning and found the retrofit to complex and to expensive, with the scrubbers from Value Maritime installation is more simple and costs are more in line with the size of our ships."
Value Maritime has reinvented scrubbing and will deliver a hybrid ready Scrubber system.
They have developed a small prefabricated, pre-installed, "plug and play" EGCS in a 20ft transportable casing, that filters Sulphur and ultrafine particulate matter (PM 2.5) from a vessel's exhaust gasses. The system assures compliance with the IMO 0,1% Sulphur cap (SECA).
The EGCS comes in three sizes suitable for vessels with different engine size. These include: 3.0MW (0,1%), 6.0MW (0,1%) and 9.0MW (0,1%).
The systems are hybrid ready and we can provide a closed-loop module in a similar size casing can be provided if preferred.
The Scrubbers are set to be installed on Visser Shipping's vessels between October and December this year; to be ready before IMO 2020 goes into effect on 1 January.
Source: Value Maritime