DEME has been awarded a major contract to carry out the deepening of the Elbe fairway in Germany. This prestigious contract confirms DEME's technological expertise in complex dredging and marine engineering projects and its strong position in the German market, where it has had a presence for more than 50 years. The contract has an approximate value of EUR 238 million (VAT included).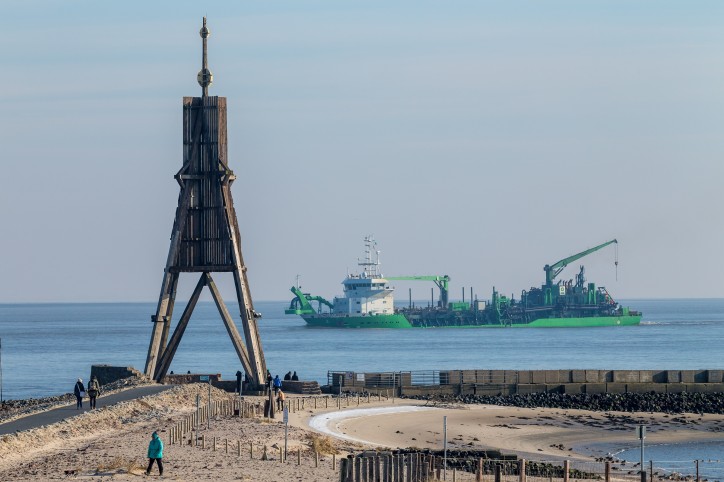 The Waterways and Shipping Administration Cuxhaven (WSA Cuxhaven) has awarded the contract for the adaptation of the Elbe fairway to DEME Group's subsidiaries Nordsee Nassbagger- und Tiefbau and Dredging International. The capital dredging contract is a complex environmental and marine engineering project which must comply with the strictest environmental requirements at all times during its execution as per the planning approval. DEME will deploy its most modern trailing suction hopper dredgers, backhoe dredgers and spreader pontoons for the dredging, transportation and relocation of around 32 mio m³ of material.
The project consists of the widening and deepening of the 116 km long fairway between Cuxhaven and Hamburg to a level of -14.5 m. This will allow ships to sail the River Elbe with a draught of 13.5 m, compared to 12.5 m at present, and not be restricted by the tide and with a 14.5 m draught (tide-dependent) when sailing from and towards the port of Hamburg.
DEME has a long track record in Germany for the construction of marine infrastructure dating back from 1968 through its subsidiary Nordsee Nassbagger und Tiefbau GmbH, which is based in Bremen. Since 2004, DEME's hopper dredgers were regularly deployed on the River Elbe for maintaining the fairway from Cuxhaven to Hamburg. DEME's vast dredging expertise is also demonstrated by the recent completion of the deepening works on the River Seine in France, and the recent contract award for the modernisation of the Świnoujście – Szczecin fairway in Poland.
Christopher Iwens, General Manager German Subsidiaries, says: "Securing this contract is a great team achievement as it proves that our local expertise - based on a combination of high tech, know-how and many years of dedicated entrepreneurship - is the key to success for consolidating the company's presence in Germany. We are pleased to partner with our client WSA Cuxhaven, and look forward to working closely with them to ensure the successful execution of this project. The preparatory phase of this important project is now in full swing and is taken care of by our specialist teams located in our offices in Bremen."
Source: DEME