A commercial court in Croatian port city Rijeka decided on Wednesday to postpone bankruptcy of shipyard "3. Maj" that is part of the troubled shipbuilding group Uljanik.
The next and last hearing, according to the judge, is scheduled for June 5.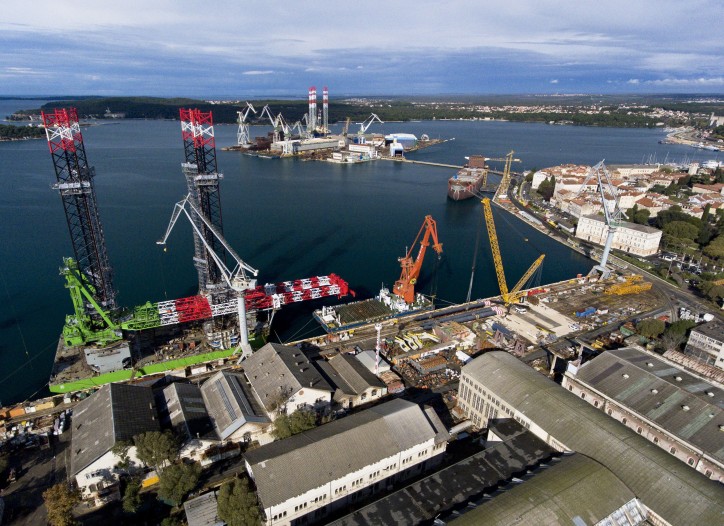 The total debt of the "3. Maj" shipyard is almost 135 million kuna (20 million U.S. dollars). The shipyard is a part of the biggest shipbuilding group in the country, Uljanik Group, who has two shipyards in the Adriatic coastal cities Rijeka and Pula. The company is in a financial crisis and is urgently searching for a new strategic partner.
With the latest decision, the shipyard got a few more weeks to find new business opportunities. After the recent leaders' meeting between China and Central and Eastern European countries, there is a hope that a new partner might come from China, local media reported.
The dock's director, Edi Kucan, said on Wednesday that the bankruptcy is the only option without a new strategic partner. He said that it would be a disappointment if shipbuilding is shut down in Croatia.
The Uljanik Group is a private company. Among many owners, the biggest is the country's top insurer Croatia osiguranje and local banks, while the workers control almost 50 percent of the company.
The state has a minor stake in the company. In March, the Croatian government rejected a proposed restructuring plan for the shipbuilding group, saying that the cost would be too high for the country and its taxpayers.
Croatia was once among world leaders in shipbuilding, but ever since the collapse of Yugoslavia in the 1990s, this prosperous industry has been slowing down and struggled due to the strong competitors in Asia.
The country spent over 30 billion kuna in recent history to save its shipyards. When Croatia joined the European Union in 2013, shipyards in the country had to be restructured to operate without government money, since the EU rules don't allow state financial help.
Source: Xinhua