Studying Maritime Business would be of great importance in preparing you for a career not only in global marine transportation, but also in various shipping industries, such as ship management, maritime law, marine finance, and so on. Acquiring a degree in maritime business will help to achieve the combination of business acumen and maritime expertise.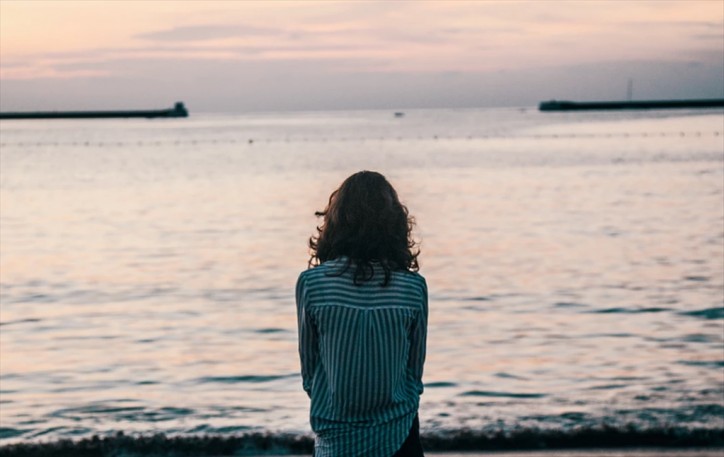 The choice of a higher educational establishment where one decides to study maritime management and business will roughly define one's future projects and career prospects. There are many really amazing universities both in the United Kingdom and the United States providing high-quality programs in maritime business.
First, let's have a look at the UK universities.
Top UK Universities Providing High-Quality Maritime Education
The University of Plymouth
Located in a port city on the south coast of England, the University of Plymouth has an illustrious history of marine studies, becoming a destination for lots of international students. There are three programs relevant to the modern maritime business world.
International Shipping and Logistics. This course is focused on maritime logistics, economics, policies and port sustainability management. Here students come across various global trends of interfluves and ocean trenches.
Maritime Cyber Threats. This course was originally created in collaboration with government, because cyber attacks have become a widespread issue. Students of this course are going to cover such topics as threat assessment for ship operations, ship-to-port cyber and cyber-physical interactions, training mariners to prevent cyber-attacks.  
Marine and Maritime Law. This program covers the conservation of marine and terrestrial habitats; wildlife crime and animal welfare, Environmental Impact Assessment, marine spatial planning, as well as fisheries and marine living resources.
Liverpool John Moores University
The University in Liverpool is located in one of the most known port cities of all times. That's why Maritime Business Courses are of great importance there. All courses are provided according to the International Convention on Standards of Training, Certification and Watchkeeping for Seafarers. This university is focused on practical knowledge as they have two ship-handling training and escort tug simulators. What's more, they collaborate with the prominent marine transporters to assure their students get access to the latest innovation in this area.  
The University of Strathclyde
Located in the city of Glasgow, this university has courses for both undergraduate and postgraduate degrees. The first one specifies on marine and ocean engineering, as well as optimizing the performance of marine vehicles. Meanwhile, the postgraduate degrees have a wider range of programs to offer: offshore floating systems, ships & offshore technology, subsea & pipeline engineering, and technical ship management.
Where to Study Maritime Business in the US
The Solent University
The Solent University of Southampton is world-known for its Warsash Maritime Academy. It has fourteen courses related to maritime studies. While some of them can be taken from the first year at the university, others require a specific level of training. Usually, the freshmen take international business, international management, shipping and logistics, as well as marine operations management. Graduates are free to choose from the extended list of courses. The most popular choices are electrical and electronic engineering, law and business, and shipping and port management.
The Maine University
The Maine University is a public university located in Orano. It has gained world-wide fame for its' practical courses. Students here apply for a vast majority of different programs including mariner licensing and regulatory standards courses. Such unique courses as advanced fire fighting revalidation on the ship as well as basic training on crowd control and passengers' safety on board are also available.
The State University of New York
At this university, the maritime department is known as SUNY Maritime college. They have business-related courses for both Bachelor's and Master's degrees. As a first-year student, one can apply for marine transportation, marine operations, international transportation and trade. If you are going to enter the Master's program, a more narrow specialization opens up, - international transportation management.
The Massachusetts Maritime Academy
The campus of the Massachusetts Maritime Academy is equipped with state-of-the-art technology which makes a great sense when we are talking about high-quality education in the maritime business. This academy offers business courses for both undergraduate programs and continuing education. The International Maritime Business degree prepares the graduates with a Bachelor degree to entering the industry as real professionals. At the same time, Master's programs provide learners with a ground insight into the area. Their courses cover everything from maritime economics to maritime leadership and risk management.
Texas A&M Maritime Academy
Texas A&M Maritime Academy differs a lot from the previously mentioned educational establishments. Here, students have military obligations and are named cadets. This academy has an extended course on maritime transportation, providing regular training for cadets on board. They also offer degrees in Maritime Business under the Masters of Administration and Logistics degree program, with the License Option for those students who already have a Bachelor's degree.
Most of these universities are accredited by the Institute of Chartered Shipbrokers (ICS) and the Chartered Institute of Logistics and Transport (CILT). These ICS exams are required to gain the ICS membership, which is an internationally recognized mark of professionalism in the maritime and shipping industry.
How Do I Get Aboard?
It is very important to note that all the universities that have been mentioned above are distinctly hard to get into. However, keeping your nose to grindstone makes wonders. Here is a list of the basic admission requirements:
Good school transcripts
Decent GPA
Admission essay
Recommendation letters - up to five
English language exam if you are not native
Preparatory year/course (sometimes).
A well-written admission essay is arguably the most significant of all. It represents you as a real person able to state your goals and achievements. Therefore, many applicants seek help from a top essay writer service, EssayPro. Academic experts from this platform offer excellent assistance with admission essays. They also know how to tailor your application to the chosen maritime program. Here is a brief list of the most commonly ordered services:
Proofreading
Editing
Rewriting
Proper formatting
Creative writing
Final Words
The maritime business is an interdisciplinary academic field that lets the students develop nautical skills, seamanship, and water-based skills. Studying maritime business will allow you to explore the link between human activities and coastal and marine environments.
Having graduated with a degree in Maritime Business you will enjoy a wide range of professions and roles to choose from. A number of prosperous companies are ready to employ fresh graduates. Such employers include Odfjell Tankers, Braemar Seascope, Galbraiths, DP World, Carnival UK, Baltic Line, Ince & Co, Bibby Maritime Limited.