As part of the development of FESCO Fast Forward services, FESCO Transportation Group (FESCO) is optimizing the rotation and changing the names of regular shipping lines from China and the Republic of Korea to Russia. Transportation services between China and Russia will be carried out under the brand FESCO China Express, and between the Republic of Korea and Russia - under the brand FESCO Korea Express.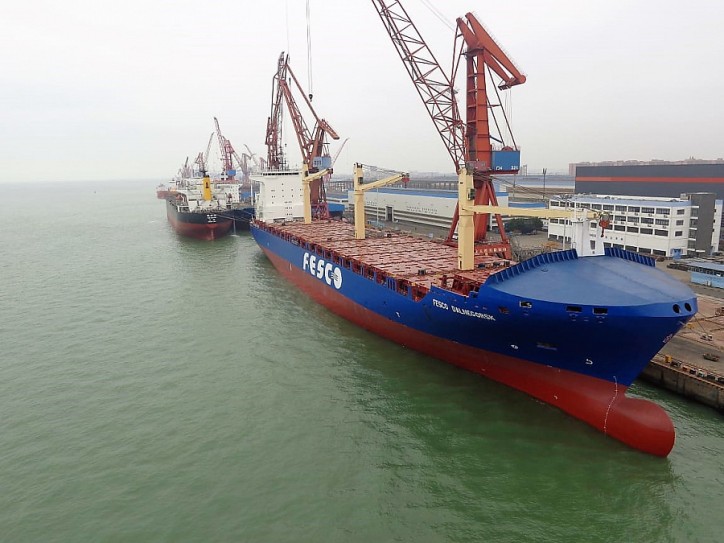 FESCO China Express will operate on two routes: Vladivostok - Vostochny - Shekou - Yantian - Xiamen - Ningbo - Shanghai - Vladivostok and the fast route - Eastern Arrow – Vladivostok - Qingdao - Shanghai -Ningbo - Vladivostok.
This will reduce the transit time from Ningbo to Vladivostok from five to three days, and from Vladivostok to Shanghai from seven to four days. The changes will come into force on 10 May 2019. The Group will continue to operate Chinese lines in partnership with CMA CGM.
From 14 May 2019, there will also be changes in the rotation and the name of the line between the Republic of Korea and Russian Far Eastern ports.
The service will be called FESCO Korea Express (FKXP) and will be divided into three lines: Busan-Vladivostok, Busan-Vostochny, and Busan-Korsakov.
The delivery time from Busan to Vostochny will be reduced to one and a half days, and delivery time to Vladivostok and Korsakov will remain unchanged: one and a half days and five days, correspondingly.
Regular lines are the sea leg of FESCO's intermodal transportation chain. Using its own assets including FESCO Fast Forward services, the Group delivers goods from/ to the countries of the Asia-Pacific Region to the regions of Russia through the Russian Far East.
Source: FESCO