ESL Shipping climate-smart newbuildings Viikki and Haaga have received a best five-star environmental rating from Clean Shipping Index (CSI). Clean Shipping Index is an independent system to verify comprehensively vessels' environmental performance. It's a non-profit organization and the methodology used is evaluated by the technical committee of experts and researchers.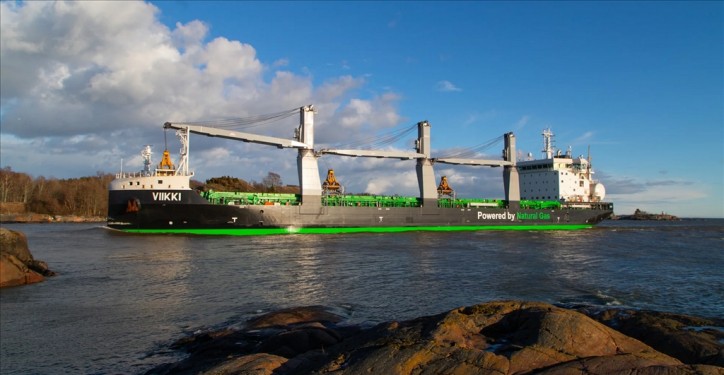 The CSI evaluation of a vessel's environmental performance is comprehensive and takes into account emissions to air and sea. It evaluates direct exhaust gas emissions, chemicals used as well as water and waste management onboard.
"This independent verification proves our innovative new vessels offer our clients the greenest and most sustainable shipping solution currently available in the market", comments Managing Director Mikki Koskinen
Powered by liquefied natural gas, Viikki and Haaga are the most environmentally friendly bulk carriers in the world. Use of LNG and efficient machinery result in low emissions to the air and ballast water treatment system and cargo hold wash water recovery system minimize emissions to the sea.
Source: ESL Shipping