French shipping company Brittany Ferries noted that its LNG-powered cruise ferry Honfleur (see also CruiseMapper) will certainly miss the start of the summer 2019 season, the original delivery date.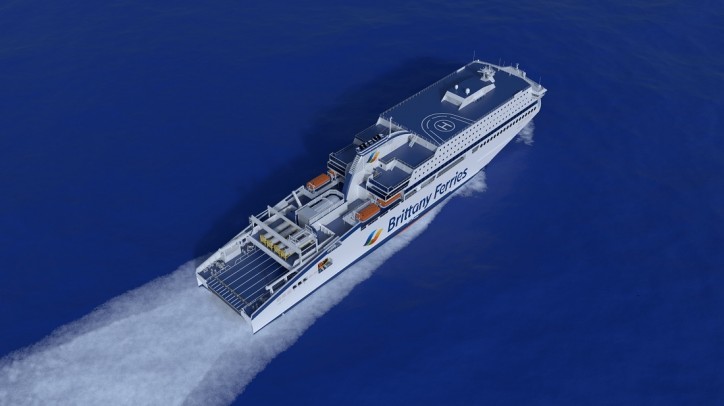 In a brief update on the Honfleur project website, Brittany Ferries said the vessel will not be delivered on time due to delays at the shipyard.
Earlier in January, the ferry operator said that financial woes at the Flensburger Schiffbau-Gesellschaft (FSG) shipyard have dealt a setback to the vessel's construction and delivery schedule.
Work has now recommenced on the ship and both the shipyard and Brittany Ferries' teams are working hard together to deliver the ship in time for the 2020 season, the statement reads.
Honfleur will carry up to 1,680 passengers and will offer 261 cabins, two cinemas, restaurants, boutique shopping and choice of spacious passenger lounges
When it enters service it will be the first ship on the Channel to be powered by liquefied natural gas.
Source: LNGWorldNews