VT Halter Marine, Inc. (VT Halter Marine), a company of Vision Technologies Systems, Inc. (VT Systems), has announced the award of the Polar Security Cutter (PSC) by the U.S. Department of the Navy on April 23, 2019.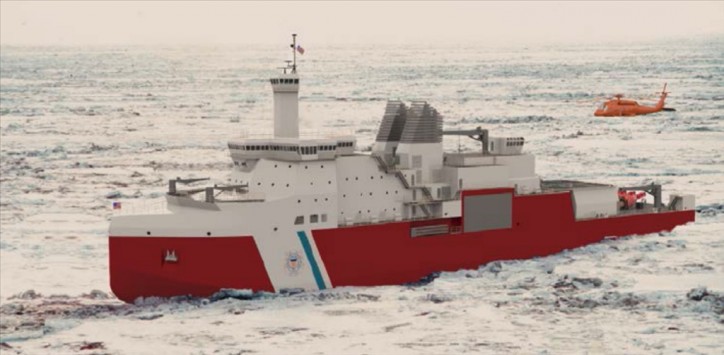 The U.S. Department of the Navy has awarded VT Halter Marine of Pascagoula, Mississippi, as the prime contractor of a $745,940,860 fixed-price incentive-firm contract for the detail design and construction of the U.S. Coast Guard (USCG) PSC (formerly the Heavy Polar Icebreaker). The PSC program is a multiple year Department of Homeland Security Level 1 investment and a USCG major system initiative to acquire up to three multi-mission PSCs to recapitalize the USCG's fleet of heavy icebreakers. This contract includes options which, if exercised, would bring the cumulative value of this contract to $1,942,812,266. The first ship delivery is scheduled to occur in 2024, the second in 2025 and the last delivering in early 2027.
The Polar Security Cutter will fill a current, definitive need for the Coast Guard's statutory mission and provide support for other mission needs in the higher latitudes vital to the economic vitality, scientific inquiry and national interests of the United States.
VT Halter Marine is teamed with Technology Associates, Inc. as the ship designer and, for over two years, has participated in the U.S. Coast Guard's Heavy Polar Icebreaker Industry Study. The ship design in an evolution from the mature "Polar Stern II" currently in design and construction. During the study, TAI incrementally adjusted the design and conducted a series of five ship model tank tests to optimize the design. The vessels are 460 feet in length with a beam of 88 feet overall, a full load displacement of approximately 33,000 long tons at delivery. The propulsion will be diesel-electric at over 45,200 horsepower.
Source: VT Halter Marine
For icebreaking ships as technology and fleet by country see at CruiseMapper