Evergas announced earlier today that the worlds first Type-C 85K VLEC JS INEOS MARLIN was successfully delivered to INEOS Trading and Shipping the 7th of May 2019. The vessel would carry ethane from US to China.
The vessel bears the Dragon King of the East Sea on the sides.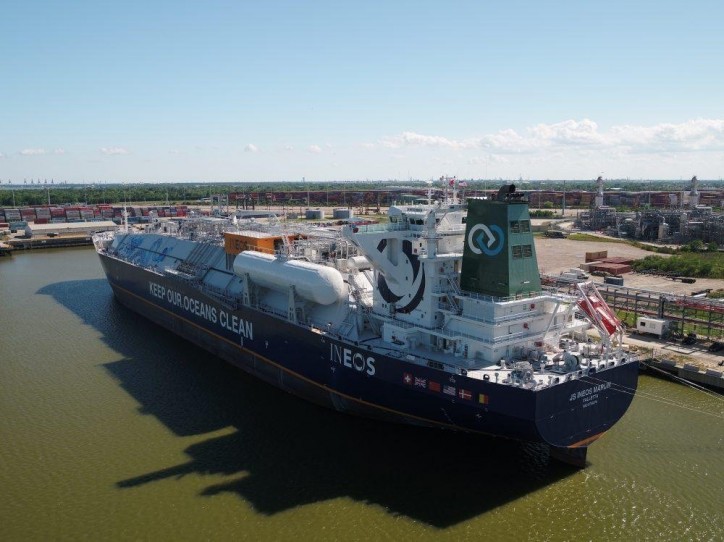 The vessel has the largest Type-C tank ever made and Evergas has pushed the limit to 85000 CBM with a newly constructed Trilobe tank.
The Dual-fuel Engine is over 16000 Kw from MAN and is fueled by ethane, the vessels cargo.
Guests at the ceremony included Godmother of the vessel
Godmother Mrs. Amy Ratcliffe, spouse of Sam Ratcliffe – INEOS,
David Thompson, CEO Trading & Shipping – INEOS,
Steffen Jacobsen, CEO – Evergas,
Members of the vessels crew,
INEOS,
Enterprise terminal
Various stakeholders.
Source: Evergas