Ocean Infinity, the next generation seabed survey and ocean exploration company, announced on Wednesday that it will be supporting its partner 'Guardian Geomatics' on an extensive hydrographic project for Shell, the leading multinational energy company.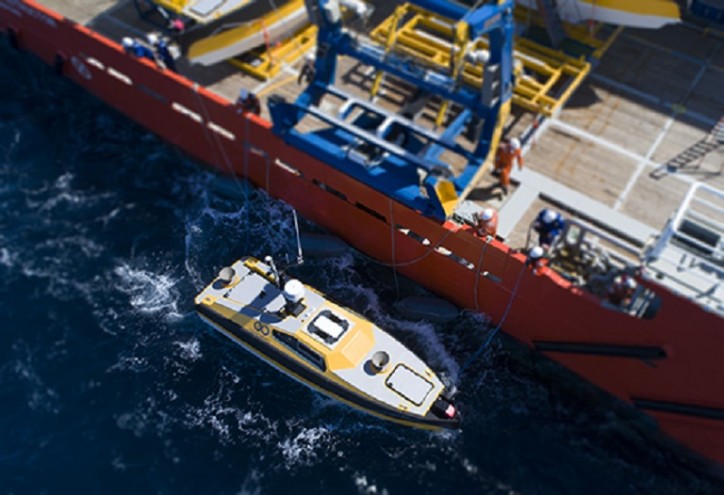 The project, which is planned to commence in June 2019 will be run from Ocean Infinity's vessel 'Seabed Constructor' and will collect high quality hydrographic data over an area in excess of 800km2, using up to three Ocean Infinity unmanned surface vessels (USVs).
Guardian Geomatics is an Australian marine survey company based in Perth WA, servicing the offshore oil & gas and renewable markets, with a footprint across Australia, PNG, NZ and the broader Asia Pacific region.  Ocean Infinity acquired a 25% stake in Guardian in March 2019.
Oliver Plunkett, Ocean Infinity's CEO, said: "We are very excited that we continue to be world leaders in the use of technology in scale for seabed survey and on this occasion in particular whilst working with our trusted partner Guardian Geomatics to deliver a service to Shell.

Our ability to utilise multiple USVs simultaneously to collect data across such a vast area, in such a short space of time, and at the same time so materially reducing the environmental impact of the project compared to other service providers, delivers for our clients a truly unique and high value solution.

This announcement reaffirms the reasons we partnered with Guardian, a dynamic and pioneering company, very much aligned with the vision of Ocean Infinity."

Steve Duffield, Guardian Geomatics' Commercial Director, said: "We take this opportunity to thank Shell for their award, and their belief in this new technology and methodology.  By using unmanned surface vessels instead of a conventional vessel, Shell is able to reduce the onsite data acquisition time by a factor of 3.

Using Guardian's Seabed-Cloud technology the data is able to be presented to the users with a much quicker turnaround.  The fuel usage on the project is estimated to be reduced by a factor 10."
Source: Ocean Infinity