Subsequent to the Wednesday's successful completion of a private placement with gross proceeds of NOK 350 million, and an additional overallotment of about 5%, Klaveness Combination Carriers ASA (KCC) will apply for listing at the Oslo Stock Exchange/Oslo Axess. First day of trading is expected to be on or about May 22nd, 2019.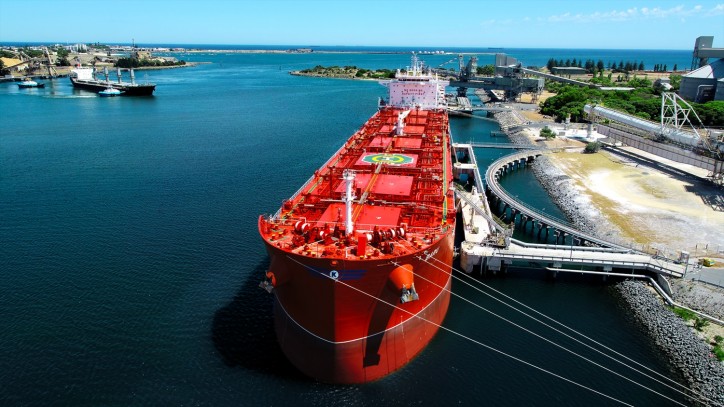 Following the successful private placement, KCC has declared two options for the construction of the seventh and eight CLEANBU combination carrier with Jiangsu New Yangzi Shipbuilding Co., Ltd in China. The two newbuilds are scheduled for delivery in January and February 2021. Following the declaration, the KCC fleet will grow to 17 vessels within 1st quarter of 2021. The company holds options for further vessels.
"We are pleased to grow the CLEANBU fleet further to eight vessels by early 2021 which will strengthen KCC's service offering to the oil and petrochemical industry and enable the further expansion of the climate friendly CLEANBU service to new geographical markets. Through its unique design and trading pattern, the CLEANBUs secure a 30-40% reduction in CO2, SOx and NOx emissions compared to standard tankers", says Engebret Dahm, CEO of Klaveness Combination Carriers.
The company announced in March, 2019, that it had retained ABG Sundal Collier ASA, Clarksons Platou Securities AS and SEB Corporate Finance (a part of Skandinaviska Enskilda Banken AB (publ) Oslofilialen) as its advisors in connection with the previously announced contemplated listing of the Company's shares on the Oslo Stock Exchange. This transaction is now completed.
"The successful private placement demonstrates the strong interest from investors in the unique KCC business model, despite turbulent capital markets over the last weeks. By listing the company on Oslo Stock Exchange we have reached a new milestone and the company is ready for further, profitable growth. KCC provides investors a unique exposure to both product tanker markets, dry bulk markets, the upcoming new regulations on low Sulphur fuel in 2020 and not least the most climate efficient deep sea transportation system today", says Lasse Kristoffersen, Chairman of the Board of Klaveness Combination Carriers.