On 15th May 2019, the naming ceremony of the newly-built Damen tug Buffalo took place in the Port of Southampton, UK.
Kotug Smit Towage has taken four newly-built Damen tugs into service for its European harbour towage activities, in 2017 and 2018. The latest of this quartet, the 'Buffalo' is currently operating in the Port of Southampton.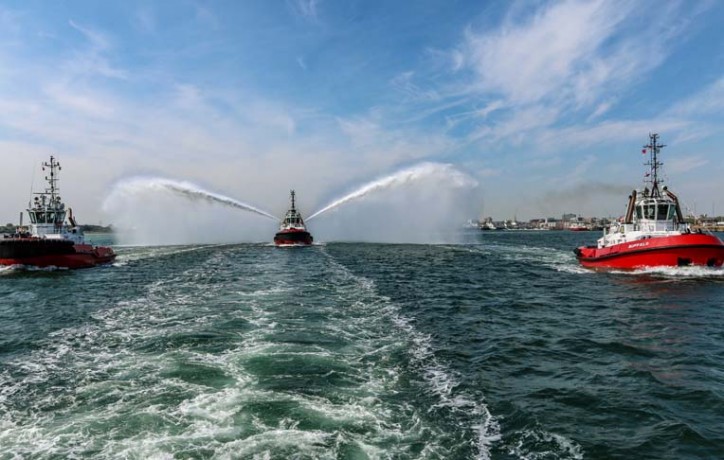 The 'Buffalo' is an ATD Tug 2412 Twin Fin. With her 72-tonne bollard pull, the tug combines compactness with manoeuvrability. The naming ceremony of the tug 'Buffalo' was performed by Lady Sponsor Mrs. Petra Hille Ris Lambers, the spouse of Mr. Aart Hille Ris Lambers, UK Commercial Director of DP World Southampton.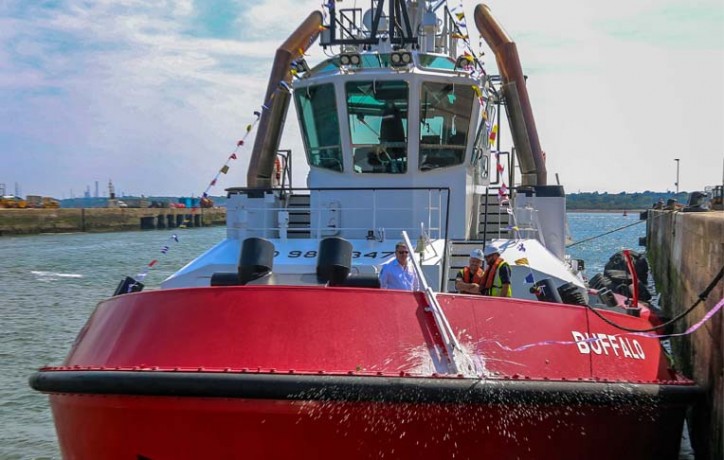 Kotug Smit's General Manager UK Area, Phil Dulson: "Kotug Smit started successful and safe operations in Southampton over two years ago in April 2017, so along with the naming ceremony today, this occasion also marks our 2-year anniversary. During our start in Southampton, we have been supported by many local stakeholders, including DP World. As a token of our appreciation for this cooperation, we invited Lady Sponsor Mrs Petra Hille Ris Lambers to perform the naming ceremony of our tug Buffalo. We are grateful for her commitment".
Source: Kotug Smit