South Korean shipbuilder Daewoo Shipbuilding Marine and Engineering (DSME) hosted last week a naming ceremony for the Sonangol Quengela drillship.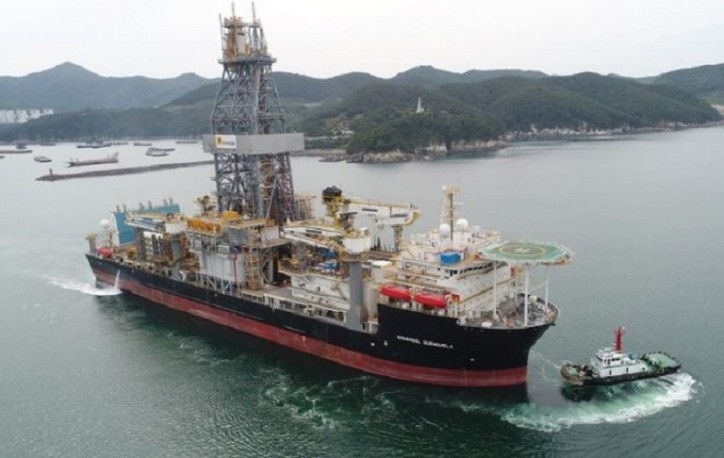 Upon delivery, the seventh generation drillship will be operated by Sonadrill, a joint venture recently established by drilling contractor Seadrill, and an affiliate of Sonangol E.P.
Sonadrill will operate four drillships, two supplied for Seadrill's fleet, and two – Quengela and Libongos – supplied by Sonangol. The drillships will be focused on opportunities in Angola waters.
The Quengela and Libongos drillships were ordered by Sonangol from DSME back in 2013 with delivery originally scheduled for 2016.
However, the Angolan state-owned oil company balked at full payment as its financial situation worsened amid a fall in global oil prices and the drillship were not delivered under the original schedule.
The two companies resolved their differences late in 2018 and made plans for delivery of two drillships in early 2019.
The Quenguela drillship is expected to leave the DSME yard in June, while the Libongos had already left more than two months ago, and, according to AIS data, is currently at anchor in Singapore.
Source: OffshoreEnergyToday