S'hail Shipping has entered into agreements to purchase two modern dry bulk carriers worth nearly QR75mn.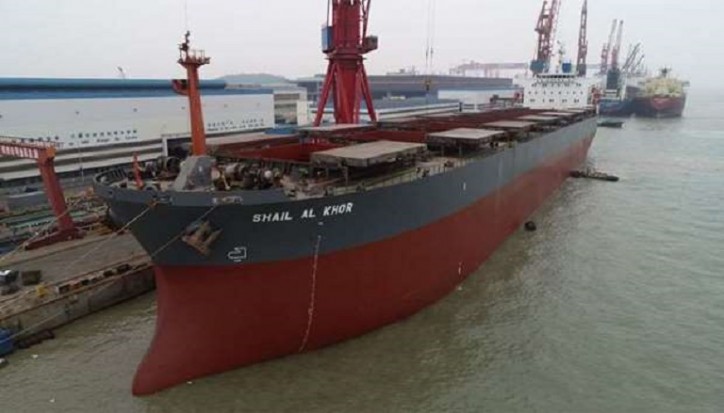 The announcement was made by Mohamed Khalifa al-Sada, S'hail Shipping chairman and managing director on Saturday.
Al-Sada said he expected the first ship S'hail Al Rayan (76,629 dwt) to be delivered in the first half of next month and the second vessel S'hail Al Dukhan (74,143 dwt) to be delivered during the second half of June.
With the addition of these two ships, the company's fleet size will increase to seven ships and the deadweight to 483,522 MT.
Al-Sada stated, "These additions will enhance the company's capacity to globally transport dry bulk cargoes, resulting in increase in company's revenue".

The company is engaged in world-wide transportation of dry bulk cargoes such as wheat, grain, soyabean, coal, iron ore, "cement clicker", gabbro and minerals etc.

Al-Sada said, "The company has till date transported globally about 4mn MT and that in consistence with Qatar's 2030 vision, the company takes pride in increasing Qatar's participation and role in global trading of dry bulk commodities.

"As a strategy to ensure proper management of risks from global trade, the company is also currently engaged in evaluating options to diversify into other segments of shipping and maritime business particularly in Qatar's offshore sector.

"Clearly, the company has positioned itself to successfully navigate despite growing concerns to global trade."
Source: Gulf Times