ZIM is expanding its ZIMonitor containers fleet in 2019 and adding advanced "Star Cool" containers manufactured by MCI.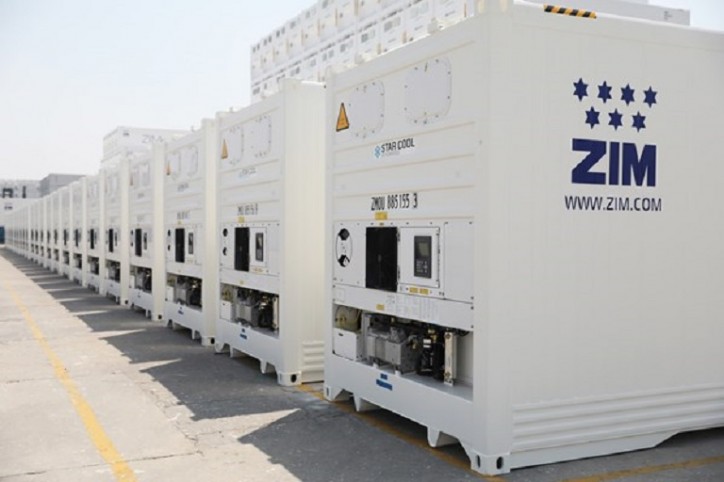 The new MCI "Star Cool" containers have the refrigeration unit integrated directly into the container box. This design has several advantages, including lower weight and increased capacity, reduced heat leakage and improved overall energy efficiency, resulting in a significantly reduced carbon footprint.
During 2019, ZIM will take delivery of 3000 new units of advanced refrigerated containers, equipped with ZIM's ZIMonitor tracking technology. 500 of these units are "Star Cool" reefer containers, manufactured by MCI. The expected delivery is in August-September 2019.
Anders Holm, Global Head of Sales and Marketing at MCI, "We are extremely pleased to add ZIM to the customer portfolio. The Star Cool integrated reefers will take ZIM's reefer fleet to the next level. Star Cool is supported by a global service network and provides high efficiency and reliability."

Dan Bartal, Container Fleet Manager at ZIM Integrated Shipping: "We are expanding our fleet of top-of-the-line ZIMonitor containers to accommodate our customers' growing demand for our exclusive ZIMonitor service. These new energy-efficient boxes will also contribute to reduced emissions and lower carbon footprint."
About ZIMonitor: ZIMonitor enables customers to track, monitor, and control their sensitive cargo throughout the journey. In addition, the service provides 24/7 professional response teams, at sea and on shore, to handle technical problems and prevent damages. ZIMonitor technology is designed in keeping with GDP guidelines.
Source: ZIM