Excellent operational safety performance recognised
At the end of April, VOS Pride was named "2018 Vessel of the Year" by her client, HESS Exploration and Production Malaysia BV. This award recognised excellent operational safety performance by the vessel and her crews during 2018. In addition to this impressive record, VOS Pride also scored 100% reliability for the entire year.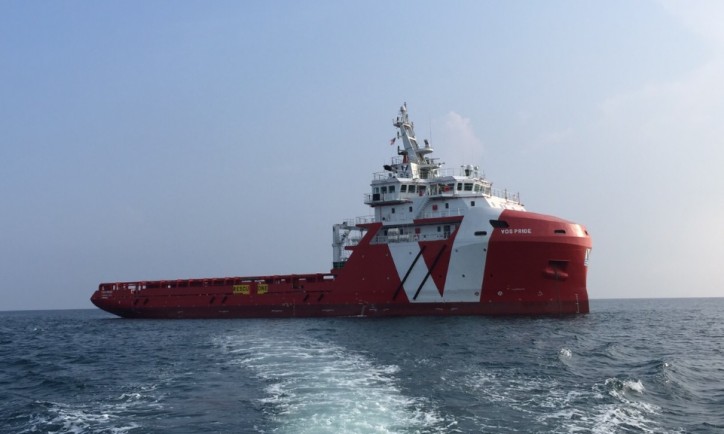 At the same time, on 30 April 2019, the vessel proudly celebrated two years without a lost-time incident (LTI), equating to over 248,000 man hours since her delivery to HESS.
An LTI is defined as "Any work-related injury that renders the injured person temporarily unable to perform their normal work or restricted work on any day after the day on which the injury occurred. In this case, any day includes rest day, weekend day, scheduled holiday, public holiday or subsequent day after ceasing employment." VOS Pride is testament to the statement, "There is absolutely no conflict between efficiency and good operational safety".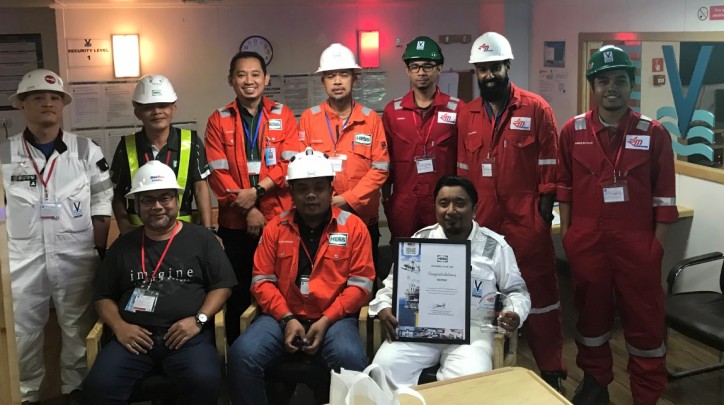 "On behalf of all at Vroon Offshore Services, we congratulate the officers and crews – past and present - for their dedication, professionalism, hard work and constant focus on safe operations. These achievements underline the Company's continued focus and commitment to uphold the highest safety and operational excellence standards across all our vessels."
VOS Pride is a 2015-built KCM-design 80m 3,830dwt platform-supply vessel. She is currently providing supply and accommodation support to end client HESS Exploration and Production Malaysia BV offshore Kemaman, Peninsular Malaysia. HESS is a leading shale oil and gas producer, one of the largest producers in the deepwater Gulf of Mexico and a key natural gas producer and supplier to Peninsular Malaysia and Thailand. The company is also engaged in exploration and appraisal activities offshore Guyana, participating in one of the industry's largest oil discoveries in the past decade, as well as the Gulf of Mexico, Suriname and Nova Scotia.
Source: VROON