Prosafe SE (Prosafe, Oslo Stock Exchange ticker PRS) and Floatel International Ltd (Floatel) have today signed an agreement to merge their respective businesses.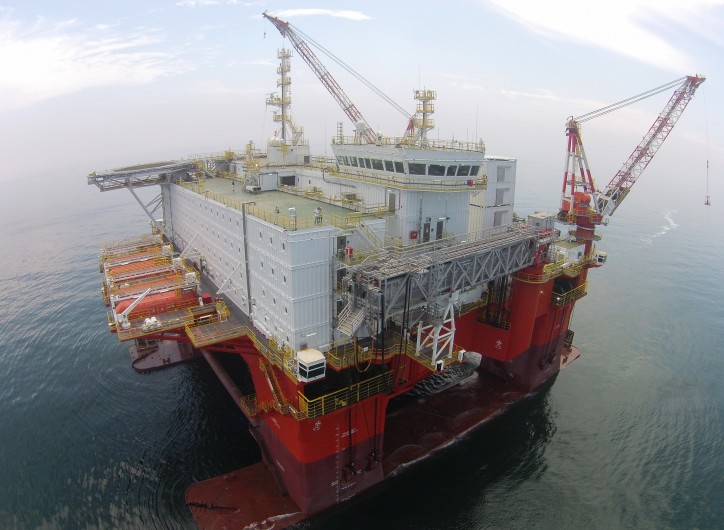 The aim is to create a more robust company with improved services and geographical presence, able to sustain a prolonged cyclical downturn and challenging markets for offshore accommodation.
Prosafe SE, Stavanger, is a leading owner and operator of semi-submersible accommodation vessels (flotels) listed on the Oslo Stock Exchange, and, like Floatel International Ltd, Bermuda, delivers offshore accommodation to clients in the oil and gas industry worldwide. In a merger of equals, Prosafe will acquire Floatel with consideration in Prosafe shares, whereby Floatel's principal shareholders will become large shareholders in Prosafe.
"The need for consolidation in oil services is well known. We consider this transaction not only strategically sound, but also necessary to adapt to the significant changes in our markets and competitive landscape in recent years," says Glen Ole Rødland, chairman of the board at Prosafe SE.
A merged company will have the most modern and flexible fleet in the global market, with lower costs, increased geographical presence and a strengthened customer offering.
If all conditions are met, including clearances from competition authorities in Norway and the UK, required consents from its creditors and shareholder approvals, the transaction is expected to be completed in the third quarter of 2019.
Reduced activity, increased competition
Driving the motivation to merge are the fundamental and lasting changes in the market for offshore accommodation vessels in the wake of the oil price drop in 2014. Lower activity in exploration, production and maintenance, combined with extensive efficiency improvements among the oil companies has led to significantly intensified competition for "beds at sea".
"2014 was a paradigm shift that triggered an unprecedented downturn and lasting changes in the oil industry. We also face far tougher competition than before, due to a considerable overcapacity of both drilling rigs and supply vessels that are now being used as temporary accommodation. This situation is expected to continue," says Rødland.

"A combination of Prosafe and Floatel will also be able to offer a better product to the customers, through a more flexible and geographically diversified fleet. We will to a greater extent offer the right capacity at the right time in all central regions for offshore oil and gas, says Rødland.
A large and versatile fleet
Prosafe owns and operates a total of nine vessels, each with a capacity of 300-500 beds, and has options for delivery of two newbuilds over the next five years. Floatel's fleet counts five units, each with capacity of 440-550 beds.
A merged company will at the outset have the bulk of its activity in the North Sea and Brazil. Prosafe's current contracts on the Norwegian continental shelf expire during the first half of 2019, while Floatel's contracts in the same region expire in Q3 2020 including options.
Rødland emphasizes that the main point of the transaction is to create a company that is better equipped to compete in the global market, especially in less mature regions where demand for flotels is still growing.
Source: Prosafe