Following a dry-docking, moonpool installation, major overhauls and the installation of Geoquip's GMR600 marine drillrig, the Geoquip Saentis is now underway to her first assignment.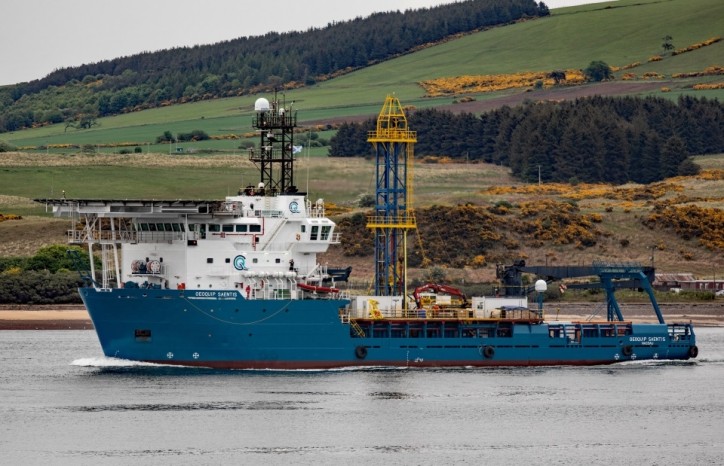 Her first project will include numerous PCPT and sample boreholes plus a large number of 20-tonne seabed PCPT's.
The vessel, built in China and delivered in 2005 to Sealion Shipping, has accommodation and workspaces for 55 crew members. It is 80 meters long and 18 meters wide and allows seabed PCPT equipment and ROVs to be mobilized.
The GMR600 drilling rig which is being placed on the vessel is suitable for conducting drilling and sampling in all soil conditions up to 800 meters of water depth plus borehole depth using steel API drill pipe.
Source:  Geoquip Marine