Since its boom in popularity in the 19th, the cruise ship industry has gone through significant changes. It started as transoceanic transportation and tropical vacation that were only available to the individuals from the society's elite. Nowadays, its costs are more available for people from the middle class too as more and more cruise companies offer affordable vacation options making the number of people cruising grow every year.
Cruise vacations have always divided travelers between those who either love or hate the idea of being on a board with a couple of thousand other people in the middle of the ocean. While some prefer enjoying the peace of mind offered by the ocean water in a private and simple manner, others choose five-star luxury cruises for an extravagant experience on the sea. And the cruise ship industry offers unlimited extravagant cruises with unbelievable onboard facilities for those who can afford to pay great amounts of money for a unique experience in the open ocean. Read on to find out what are the most luxurious cruise ships on Earth that offer glamorous restaurants, statement suites, and luxe interiors.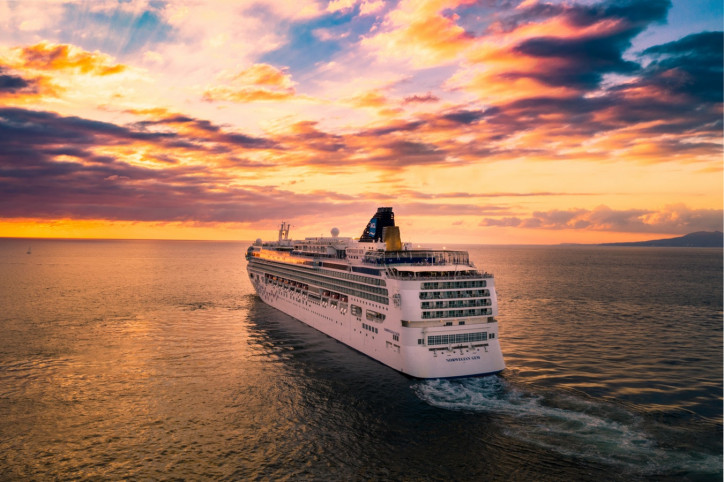 1. Regen Seven Seas Explorer
Regen Seven Seas Explorer is one of the most luxurious cruise ships having a capacity of 750 passengers. The interior and the exterior of the ship has been carefully designed with ties to royalty and decadent flourishes to provide its passengers with a luxurious passage across the world's water. The ship has three popular restaurants abroad and has recently added two new eateries that offer fine French dining and delicacies from all across Asia. Regent Seven Seas Explorer comes with its own private spa that offers a multitude of complementary treatments, shopping boutiques, a business center, and high-quality nightly entertainment. The ship is the home of 375 suites, one of which is the largest onboard suite even seen on a cruise liner that features a private garden, a spa, two balconies, and a walk-in closet. The price for embarking on Seven Seas Explorer starts at $6.000 and you will be able to visit destinations like Africa, India, Caribbean, Mediterranean, northern Europe, and South America.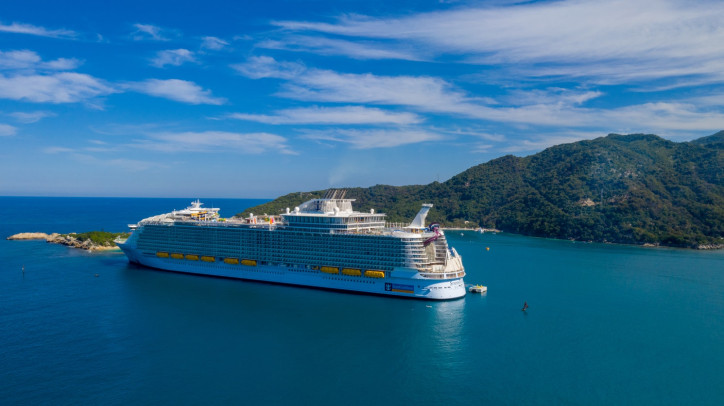 2. Silversea's Silver Shadow
Silver Shadow has entered service in 2000 but it has been last refurbished in 2011. The ship has a capacity of 382 passengers is well-known for providing more space per passenger than any other cruise ship. From Egyptian cotton sheets, Bulgari bath amenities, luxurious suites and restaurants, to personal butler services, Silver Shadow is one of the world's top extravagant cruise ships. The ship sets sail every year in January and stops in 50 ports in 30 countries during its 115 days voyage.  There is a multitude of onboard activities held during the voyage including culinary pursuits, sports and games, boutique shopping, and enrichment classes. Moreover, if you have ever fancied learning a second language or a new subject while traveling around the world, the ship also offers libraries and internet cafes where you can read and take online learning classes during your voyage.
3. Royal Caribbean's Oasis of the Seas
Royal Caribbean Oasis of the Seas set a new capacity record by being able to accommodate 6.000 passengers. The cruise ship was also the most expensive to build costing an amount of $1.4 billion. The ship's amenities are not only extravagant but also unique as the boat comes equipped with an enormous part that has more than 12.000 trees and plants, and AquaTheatre with a capacity for 600 people, two rock-climbing walls, a miniature golf course, multiple night clubs, a full-service spa, and many more. The ship is also extremely kids-friendly having a multitude of family-friendly thrills that offer entertainment both for adults and kids.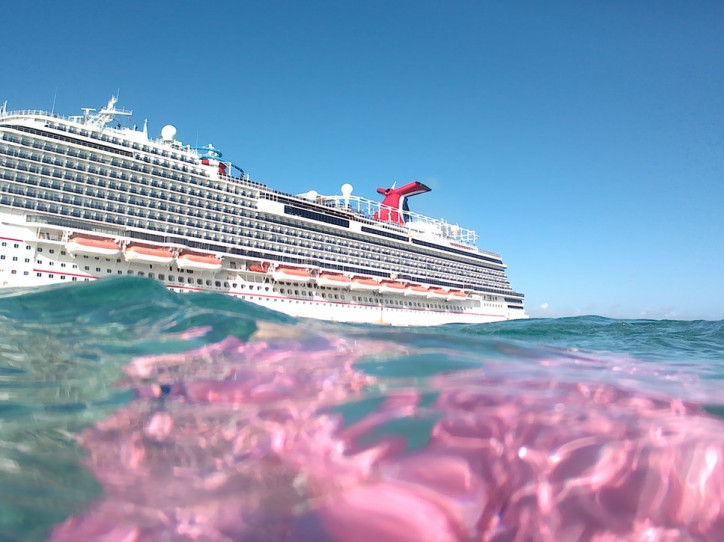 4. Crystal Cruises' the Crystal Serenity
Built in 2003, Crystal Serenity has a capacity of 980 passengers and offers around the world voyages. Crystal Serenity is very well-known for hosting famous people such as authors, politicians, and celebrities. When it comes to entertainment options, the ship excels without any doubt by offering jazz concerts, karaoke and dancing, Broadway-style productions staged, and stylish casinos. The ship offers numerous fine dining restaurants with a multitude of specialties from all over the world.  Passengers choosing to set sail with Crystal Serenity are often crowds of retirees and older professionals looking for a more formal environment combined with a luxurious style. The ship promises a six-star service with professional staff with discreet attention to detail to cater your every service.
5. RMS Queen Mary 2
The price for embarking on RMS Queen Mary 2 starts at $1.579 and has an itinerary that includes New York to Southampton implying trans-Atlantic crossing.  It has first set sail on 12th of January, 2004 and the transatlantic liner is the largest ever built with a capacity of 2.695 passengers after its refit in 2016. The ship features facilities such as theater, private gyms, 3D cinema and full-scale planetarium, casino, pools, and a multitude of luxurious restaurants that offer fine dining to its passengers. It is the only cruise ship that has kennels for pets that can accommodate up to 12 dogs and cats in six small and six large cages.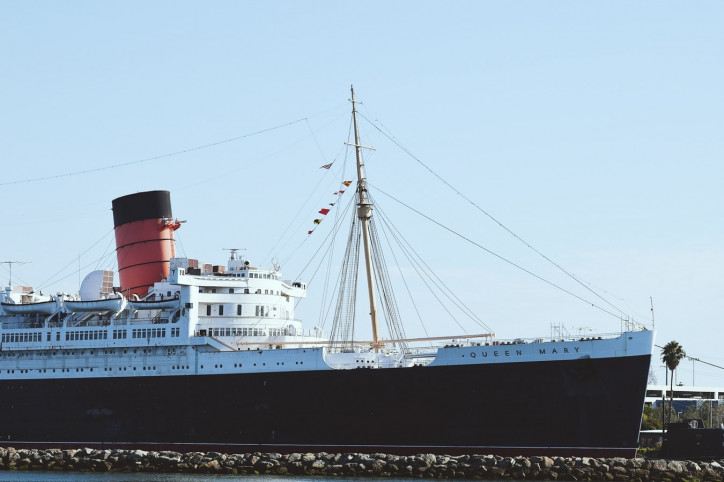 6. Ponant's Le Laperouse
The lead ship of Ponant Explorers-class, Le Laperouse had her maiden voyage on 19th of June, 2018. The ship has a capacity of 264 passengers and it is small enough to access ports that mega-ships can't. It is the only luxurious cruise ship so small to include a lot of privacy and unique destinations. The price for embarking on a journey on Le Laperouse starts at $ 12,460 and includes in its itinerary destinations such as Iceland, Asia, India, Maldives, Greece, Egypt, Italy, Spain, and many more. The ship offers modern amenities, premium services by professional staff and crew, and five-star suites. There is also a multitude of dining options as the ship has a multitude of restaurants that also cover special dietary requests.
The modern cruise industry has already exceeded the expectations of its customers with a growing number of companies specialized in offering five-star experiences in the middle of the world's oceans and seas.