Federal officials in Philadelphia seized over 16 tons of cocaine from containership MSC Gayane on Tuesday (Jun18) calling it one of the largest drug seizures in U.S. history and the largest in the history of the eastern district of Pennsylvania.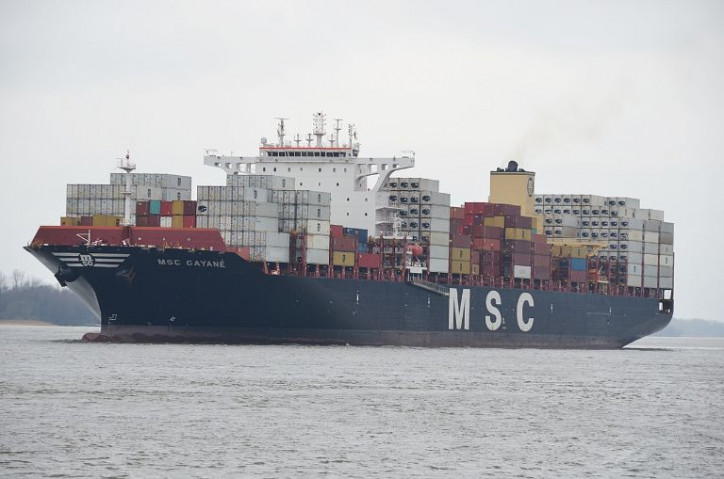 The street value of the bust is estimated at more than $1 billion.
Two members of the ship's crew, including its second mate, were charged with violations of federal maritime drug trafficking laws. According to court filings, both men confessed to helping haul dozens of bales of cocaine aboard from at least 14 smaller boats that approached the vessel while plying waters to and from Peru.
Mediterranean Shipping Company released a statement on their website regarding the incident with their ship:
"MSC Mediterranean Shipping Company is aware of reports of an incident at the Port of Philadelphia in which U.S. authorities made a seizure of illicit cargo. MSC takes this matter very seriously and is grateful to the authorities for identifying any suspected abuse of its services.

Unfortunately, shipping and logistics companies are from time to time affected by trafficking problems. MSC has a longstanding history of cooperating with U.S. federal law enforcement agencies to help disrupt illegal narcotics trafficking and works closely with U.S. Customs and Border Protection (CBP).

MSC is committed to working with authorities and industry groups worldwide to improve the security of the international supply chain and ensure that illegal practices are dealt with promptly and thoroughly by the relevant authorities."
Additional information about the Port of Philadelphia at CruiseMapper