Norwegian LNG transportation provider Awilco said the charter deal for its WilForce liquefied natural gas carrier has been canceled by the charterer. 
The company noted that the cancellation comes following a collision off Singapore that left the vessel's hull damaged.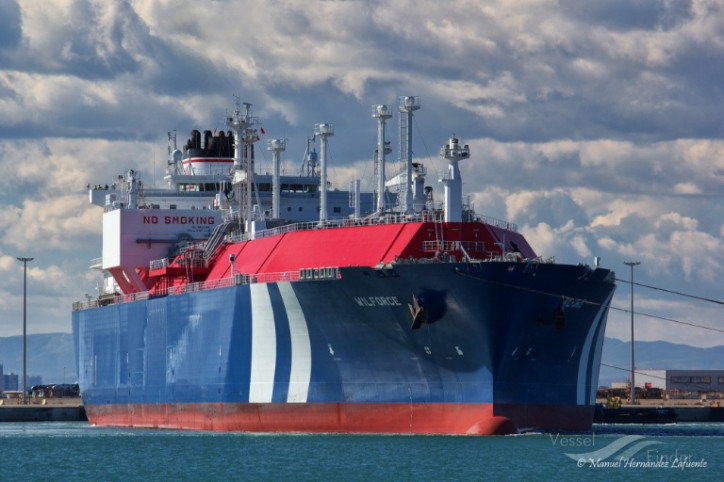 Awilco informed that WilForce is currently at a yard in Singapore where repairs are progressing as planned and are expected to be completed by end-August, early September.
Awilco said in a statement, that at the time of being struck by the other vessel, the WilForce was employed on a  9-12 month time charter contract which commenced in September 2018.
The charterer notified Awilco LNG of its decision to cancel the remaining period of the time charter contract due to the prolonged off-hire period required to repair the vessel.
Awilco said this is a right the charterer has in accordance with the charter party terms.
To reiterate, based on a preliminary assessment of facts Awilco LNG holds the other vessel fully and completely liable for the collision, and the company expects to recover all costs and expenses, including insurance deductibles, off-hire and lost time charter hire in due course.
The WilForce is expected to be available for new chartering opportunities ahead of the seasonally stronger Northern Hemisphere winter period. The company sees the chartering market tightening in the fourth quarter of 2019 on the back of newbuilding deliveries tapering off in the second half of 2019 coupled with most of the new LNG production capacity scheduled for start up in 2019 being commissioned in the second half of the year and of course increased demand ahead of winter. This view is already supported by the current soft rates in the prompt compared to higher rates obtainable for contracts starting in the fourth quarter.
Source: LNG World News