MSC Katya R. became the largest ever container ship to berth at APM Terminals Moin this month. Its first call at the terminal was part of a new weekly transatlantic reefer service.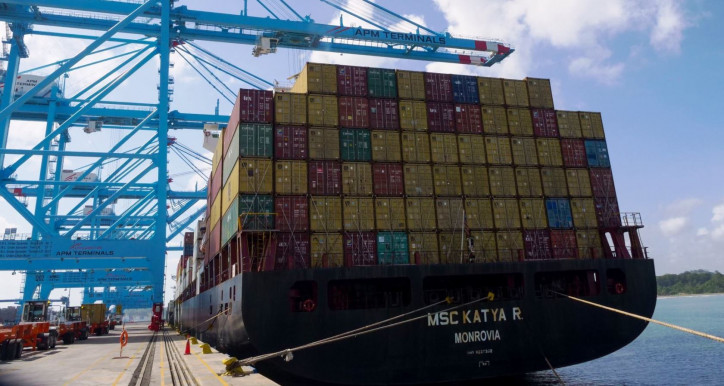 Measuring 281m long and 32.2 m wide, it can transport up to 4,200 TEUs. To date the record at APM Terminals Moin stood at 3,800 TEUs.
"We feel very proud to continue expanding the horizons and open new opportunities for national trade, undoubtedly this event contributes to raising the level of port competitiveness in our country", said Kenneth Waugh, Manager Director of APM Terminals Moin.

"We will continue working to guarantee the arrival of increasingly larger ships and the incorporation of new commercial routes", Waugh added.
The new Mediterranean Shipping Company (MSC) weekly service calls at Guayaquil - Puerto Bolivar – Paita- Cristobal- Moin- Antwerp- Rotterdam- Bremerhaven – Boston – Philadelphia – Freeport.
Exporters of products such as pineapples, bananas, ferns, ornamental plants and vegetables will benefit from improved transit times on this new service, which offers 12 days to Antwerp and 13 days to Rotterdam.
"The new service has been designed to allow our clients to continue growing their businesses. Our customers can now benefit from direct connections to Europe and improved transit times, departing on weekends. This provides additional days (Thursday and Friday) to load their fruit into containers," said MSC Costa Rica General Manager, Marcos Nascimento.
Source: APM Terminals