Why visiting Asia? Well, let's see, it has some of the most amazing cultural sites of the world, stunning beaches and breath-taking views. Asia offers unique experiences for travellers of all ages. However, if you are living overseas, it's unlikely to choose it as your holiday destination. You don't want to spend long days in airports and stations, changing flights and trains. But what if we would tell you that there's another, more comfortable way to reach your destination? The best alternative to explore Asia is by a cruise ship. You will never forget this experience.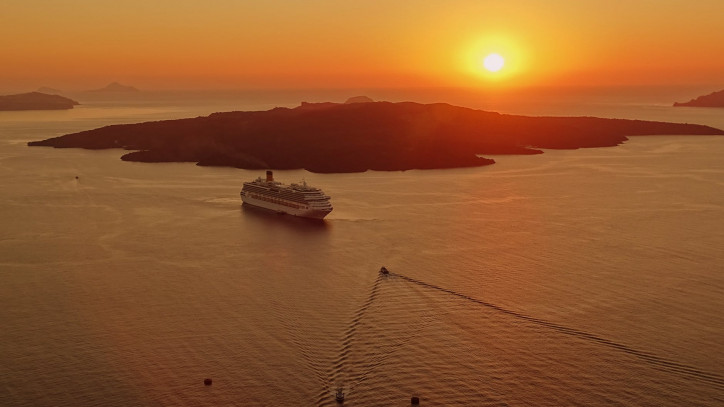 If you need more information on cruises around this continent, you're in luck because here is everything you need to know. 
You can forget about spending time at the airport
Getting to Asia can be exhausting if you are living overseas. Most of the travelling to Asian states is done through numerous flights, many of them experiencing delays and even cancelations. Cruising can help you prevent all these inconvenient bumps. Airplanes are not very comfortable transportation means, and travelling in a painful seat for multiple hours can disrupt your vacation mood. Say goodbye to cramped seats, you will sleep in a luxurious bed the entire cruise, listening to the sound of the waves.  
The moment you checked in and installed in your room, all you have to do is to relax and enjoy the services the cruise ship offers. You don't have to worry that the airline company will lose your luggage, the staff will deliver it to your room. 
You will avoid all the hassle you would experience from the moment you would step in the airport until you would reach your accommodation. You can use all this time to settle in your room and start trying the activities the cruise organises. 
No planning
You only have to decide when and where, the cruise providers will think out everything else. Planning a trip overseas comes with plenty of stress; you have to book the hotel rooms, find suitable transportation solutions and decide what touristic attractions you will visit. When you choose to visit Asia by a cruise ship, you will avoid all this hassle. You will have one of the most wonderful travelling experiences in a luxurious stateroom. 
If you want to explore the Asian coast, you can book one of the cruises that take tourists to the shore when arriving in certain destinations. Luxury cruising providers collaborate with exclusive hotels and restaurants so if you want to take some land excursions they can recommend a hotel Jakarta where you will benefit from exclusive services. While on shore, you can experience the best of the island or city you visit, with the assurance that you will not spend exhausting hours in the airport, waiting to board.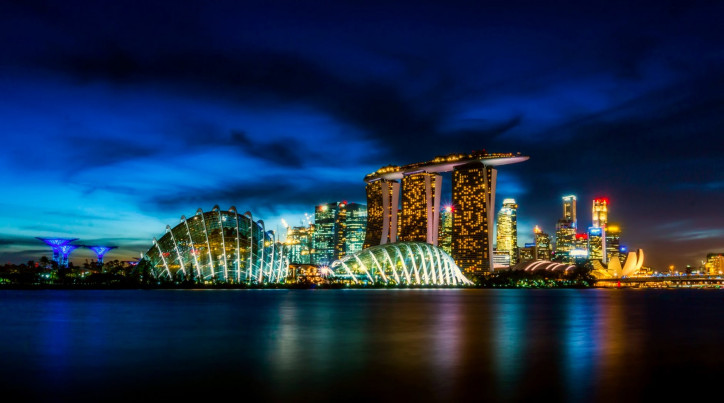 You start enjoying the vacation the moment the ship sets off
When exploring Asia by a cruise ship, you not only that save on the time you would spend in airports and stations, but you can start enjoying your holiday immediately after you check into your room. Cruise chips offer countless activities for their guests. Make sure you check the entertainment options the cruise vacation provides before booking it, this way you're guaranteed that you will have the best time possible throughout the entire trip. 
You can start the day at the pool, enjoy mini golf with your friends, take sunbaths and listen to the band while you eat your dinner. You'll have plenty of time to relax and unwind from the daily stress you are experiencing at home. Some cruises have waterslide parks, perfect for families.  
A different way to have a luxurious vacation in Asia
Asia is famous for its luxurious resorts and hotels, so it's understandable why so many people think that visiting Asia on land is the only way to enjoy an exclusive trip. But, if you are looking for something different, a cruise vacation will offer you the same luxurious experience. Surprising or not, you will get the same benefits even when you will be all the way out at the ocean. Most of the cruise ships are part hotels and part clubhouses. You will benefit from professional concierge services, the cruise staff will make sure you get everything you need. Cruise hospitality services are simply impeccable.
If you want to visit Asia to experience its spa services, you can enjoy them while on a cruise. Enter a state of relaxation and rejuvenation at the spas available on the boats, experienced and professional therapists will customise the sessions to meet your preferences and needs. If relaxation is what you are looking for, then book a trip on a ship that offers spa, sauna and a private sun deck. 
The cruise ship takes you directly to idyllic islands
Exploring the secluded islands of Asia is the best way to get in touch with the continent's real beauty. Cruise ships take their guests to some of the most beautiful islands from Asia, places that are accessible only by boat. These islands are too isolated, airports to be built on land, so you can visit them and delve into their magic only by water.
A cruise will offer you the possibility to visit more destinations than you would discover on a land trip. You don't have to pack and unpack every time you travel to a new island or city, your luggage is waiting for you on the ship. Take your backpack when the cruise gets to the shore, and get the most out of your vacation. Decide what places you want to see while in Asia and choose a cruise itinerary that meets your desire. 
Cruising is affordable
Cruising is not expensive if you book the vacation in advance. A traditional trip implies you paying for transportation, accommodation, meals and entertainment. When cruising transportation and accommodation are already covered. Entertainment is accessible to all guests, so you will only pay for meals. 
Cruising Asia will help you get away from your busy life and discover a new world while having access to the best amenities.