The cross-border trading activities within the Brunei, Indonesia, Malaysia and Philippines (BIMP) region is set to soar, following the newly-launched operations of liner shipping Reefer Express Lines (Reefer Filipinas) plying the routes.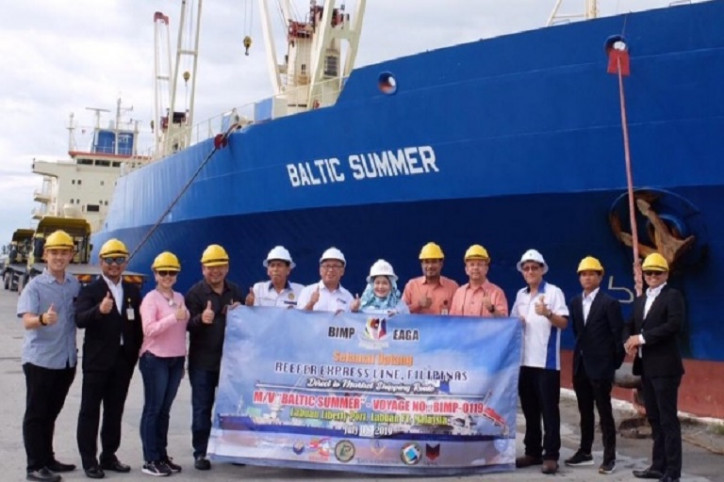 The Davao-based shipping company commenced its maiden voyage from Ho Chi Minh's port on June 16, carrying a break-bulk cargo of rice, arrived at the Labuan Liberty Wharf yesterday, to mark special service of transhipment activity organised to market BIMP-East ASEAN Growth Area (EAGA).
The Labuan Liberty Port Management Sdn Bhd (LLPM) executive chairman Datuk Seri Mohd Alias Abd Rahman, Labuan Indian Chamber of Commerce and Industry president Datuk Dahlif Singh and BIMP-EAGA Business Council Labuan chairman Azhar Othman were among those present to receive the vessel - MV/ Baltic Summer- at the port.
The launching of the new liner was initiated by BIMP-EAGA Business Council Sabah through a memorandum of understanding signed last February in Kota Kinabalu aimed at increasing trade volume within the BIMP-EAGA region.
The selective ports of calls are Davao (Philippines), Bitung (Sulawesi, Indonesia), Ho Chi Minh (Vietnam), Muara (Brunei), Labuan and three ports in Sabah, namely Sandakan, Lahad Datu and Sepanggar.
Mohd Alias said LLPM, being the port operator was prepared to receive a high volume of cargoes with support from the regulatory body of Labuan Port Authority (LPA) and was striving towards being an efficient port service provider in the interest of Labuan's economy.
"Labuan has its glory on the barter trade business (exchange of goods), as such, with our consistency in our efficient and quality services we should be able to run the cargo handling smoothly," he said to reporters during a joint briefing with Reefer Filipinas yesterday.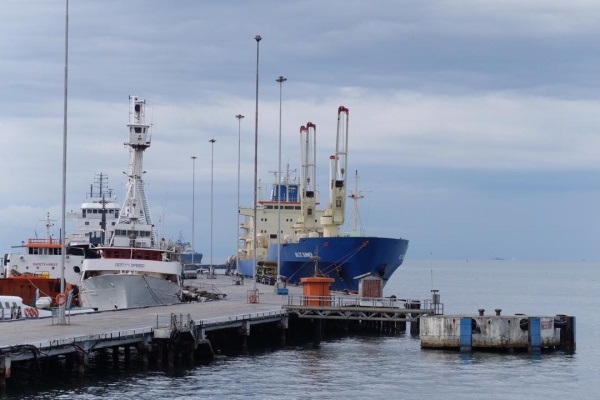 Mohd Alias said the new liner service would among others help minimise the shipping cost and time for importers and exporters in the region, as well as improve sea connectivity for business activities in the BIMP-EAGA sub-region.
"This is an opportunity for traders, importers and exporters in the duty-free-island to establish business links with their counterparts in the BIMP-EAGA region.

"We are striving towards turning Labuan into a transhipment hub due to its strategic location, especially in the rice and sugar transhipment for the southern Philippines," he said.
Meanwhile, Dahlif Singh said the new services which had long been awaited for would help the chamber's members to form new business ventures with traders on other parts of the region.
Reefer Express Line port operation officer Oswald Ian B Dira said the company was offering competitive rates for its freight service.
"We can consider it as the cheapest compared with the existing services.

"Reefer Filipinas is offering a direct to market service that runs from Davao to various ports in the BIMP-EAGA sub-region and returns to the Philippines in just two weeks," he said. 
Oswald Ian said the liner's service included shipping of fresh fruits, fish, seafood and meats, dry products, chartered ships, complemented by fast transit time, ensuring the products arrive on time, in good condition and quality.
"The vessel is able to carry any general kind and size of cargo from containerized, reefer to loose cargoes," Reefer Filipinas vessel operation officer Alexander Viladores JR chipped in.
Source: Bernama