MSC Gulsun, the world's largest container vessel by carrying capacity, set sail from north China's port city of Tianjin on Monday, heading for northwestern Europe.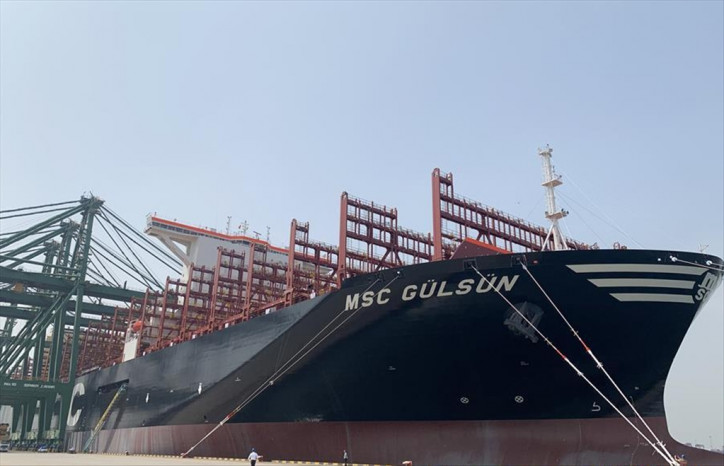 With a maximum load of 224,986.4 tonnes, MSC Gulsun is capable of transporting 23,756 TEUs (twenty-foot equivalent units), according to Jonathan Zhu, managing director of Greater China for the MSC Mediterranean Shipping Company, the operator of the ship.
The vessel, 399.9 meters long and 61.5 meters wide, is scheduled to arrive in northwestern Europe after visiting various ports including Qingdao, Shanghai, Algeciras, Gdansk, Kaliningrad and Rotterdam.
Its cargo during the maiden voyage include steel, furniture and chemicals, said Yu Lei, general manager of China Ocean Shipping Agency Tianjin Co. Ltd.
Zhu said the ship chose to start its maiden voyage at Tianjin Port, as it is an important gateway port of northern China that boasts broad waterways and good berthing condition.
With trade links with over 180 countries and regions, the port now plays an important role in the China-proposed Belt and Road Initiative. Its container throughput reached 8.33 million tonnes in the first half of this year, a year-on-year growth of 6.7 percent, higher than the average growth of Chinese ports.
The ship was built by Samsung Heavy Industries, the shipbuilding affiliate of Samsung Group of the Republic of Korea. 
Source: Xinhua